Colorado law enforcement agencies are busting fewer illegal growers now that recreational marijuana is legal, even though unlicensed cannabis cultivation is still common in the state.
The agencies have not published numbers, but anecdotal evidence given to The Denver Post from law enforcement officials supports this claim.
Officials believe the decrease in busts comes from hesitance on the part of law enforcement to raid growing operations that may or may not be illegal. Also, police fear that they could be sued for damages if they seize and destroy marijuana that is later deemed to be legal.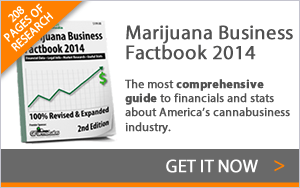 This could be seen as a victory for cannabis advocates, who believe police interference poses a major hindrance to the industry. But it could also highlight a hurdle for recreational entrepreneurs, who are in constant competition with the black market.
Many unlicensed cultivation sites are situated adjacent to licensed grows, which creates confusion for officers, police said. Also, Colorado's recreational law allows anyone 21 and over to grow up to six plants, making it tougher for cops to determine whether the plants they find are legal or not.
In one recent incident, according to the Post, three unlicensed cultivation warehouses in southwest Denver were situated in an area that is propagated by legal grows.
The three warehouses had wireless security cameras, building plans designed by an architecture firm and even a contract with a local security company, despite the fact that owners were unlicensed.