Illinois Gov. Pat Quinn has signed legislation expanding the list of qualifying conditions for the state's medical marijuana program.
Under the new law, patients with seizure disorders – including epilepsy – will be eligible for medical marijuana cards. The legislation also paves the way for children who experience seizures to obtain access to non-smokable forms of the drug.
The move is typical of the path of many states have taken to first establish and then expand marijuana access. It's somewhat rare, however, for a state to add medical conditions before the program actually launches.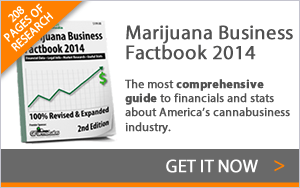 Industry backers are hoping to get other conditions approved down the road as well, including post-traumatic stress disorder and even chronic pain.
Illinois is in the final stages of establishing regulations and processes for its program, and the first dispensaries are scheduled to launch in the spring of 2015.