Independent testing of popular edibles products for sale in Colorado recreational shops reveals significant deviation from their labeled THC levels – in most cases, levels far lower than advertised.
The Denver Post commissioned potency tests on 13 popular edibles, and 10 of the products had actual THC values that were less than indicated on the packaging.
In the case of three products manufactured by the company Dr. J's – which were all advertised to have 100 milligrams of THC – the actual THC content tested at less than 1 mg. In some Dr. J's products, the THC content was 1/300th of the advertised value. The tests were commissioned after several consumer complaints about the potency of the company's products.
Tom Sterlacci, CEO of Dr. J's, questioned the results of the test. He also said that the demands of the recreational market could be responsible for "bad batches" of his product.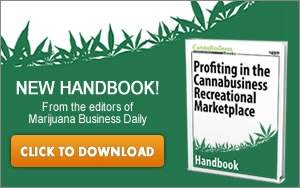 The Post used the laboratory Steep Hill Halent to conduct the tests. In the case of the Dr. J's products, the Steep Hill analyzed products that were manufactured two months apart from one another and separated by 282 batches. Dr. J's makes between 30,000 to 45,000 units each month, however the company does not test each batch.
"I don't know that it's irresponsible, but it's nonprofessional," said Steep Hill director Joseph Evans.
Dr. J's had the most egregious inconsistencies in THC content tested, but other products also showed low values. Products manufactured by Edi-Pure, Mile High Candy, Cheeba Chews, Sweet Stone Candy and Dixie Elixirs all had products that came up short in the THC potency tests.
Dixie's soft candy Dixie Rolls, for example, recorded 60 mg of THC for a 100 mg product.
Dixie's CMO Joe Hodas told the Post that testing can vary significantly from one lab to the next.
"Regardless, we will continue to focus on our quality control to be sure all of our products, from edibles to tinctures and topicals, reflect the agreed-upon milligrams of THC," Hodas said.