An Overview of Cannabis Legalization Around the World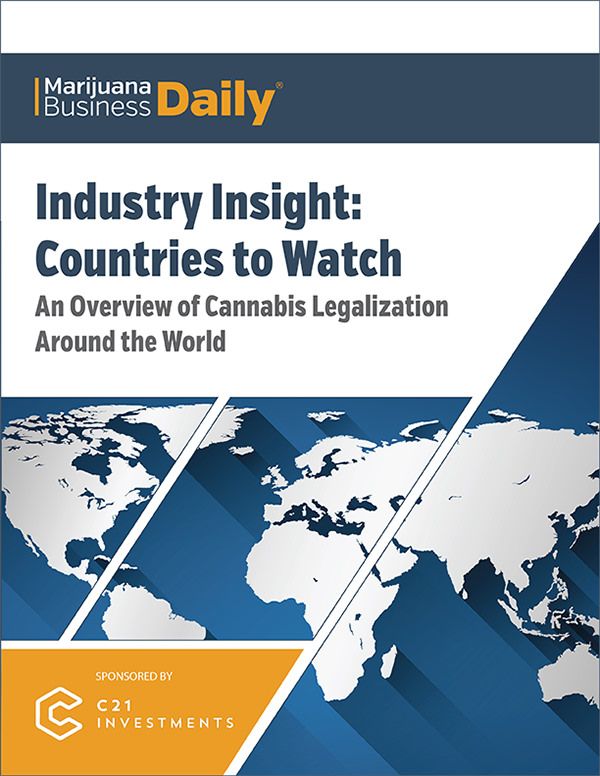 Sponsored by:


Industry Insight: Countries to Watch focuses on 10 prominent countries whose cannabis policies and plans are already shifting the way industry leaders approach business decisions.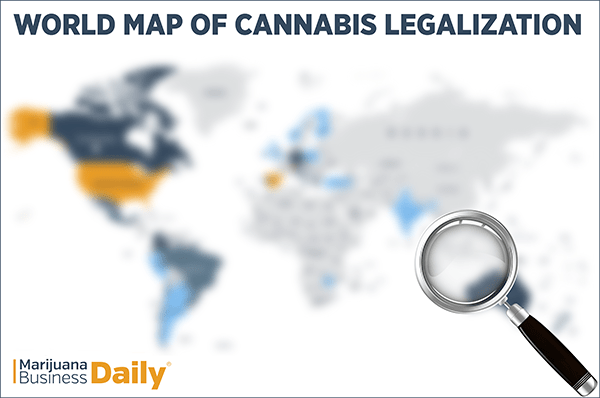 Africa & The Middle East
Isarel
Lesotho
Turkey
Zimbabwe
Central & South America and the Carribbean
Columbia
Jamaica
Brazil
Chile
Uruguay


Recreational is also legal for Citizens.

Argentina
Cayman Islands
Paraguay
Peru
North America
Canada


Recreational is also Legal, effective Oct. 17, 2018

Mexico
United States


Many Individual states have legalized medical and/or recreational cannabis, but it's still illegal federally.

Southeast Asia & Oceania
Australia
New Zealand
India
Europe
Germany
The Netherlands
Croatia
Czech Republic
Denmark
Greece
Italy
Macedonia
Malta
Portugal
Belgium
Finland
Ireland
Luxembourg
Norway
Poland
United Kingdom
Spain


Decriminalized for personal use, and hundreds of cannabis clubs exist, but commercial production and sales is illegal at the federal level.

Switzerland


Cannabis products legal if below 1% THC; several pilot projects underway.
Cross-border stock listings, mergers and acquisitions, international and intercontinental partnerships, and investments in foreign businesses are already happening – but not every legalized country treats these deals equally.
Use this complimentary report to determine which international markets have the most potential to impact your cannabis involvement. This report is designed to help you maximize your profits in the cannabis industry as it continues to evolve into a cornerstone of the world economy.
This free report gives thorough guidance on:
Evolving government regulations impacting the number and type of licenses available to cannabis professionals
Understanding current laws and the potential to influence policy in emerging cannabis nations
Market opportunities, licensing restrictions, government involvement and the forecast for profit in future endeavors
Market saturation and consumer interest in cannabis relating to your success in current market conditions.
Optimizing involvement across every cannabis sector, including: cultivation, distribution, retail and ancillary products and services
Trusted by cannabis experts, media groups, decision-makers and professionals around the world, MJBizDaily provides timely and accurate resources for sales information, market trends and data analysis in cannabis.
The Industry Insight: Countries to Watch report is available to download for a limited time as a complimentary product to MJBizDaily subscribers.
Fill out the form below to download your free report!
Fields marked with an asterisk (*) are required