Investment Assessment: North American Vape Market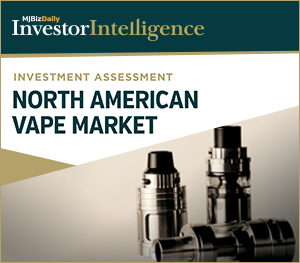 In the wake of this crisis, can well-positioned companies come out ahead?
This report takes a closer look at the vape segment of cannabis and provides a framework to assess the downside risk and upside potential of stocks with significant vape exposure. While the headlines have been negative, not all of the news is bad for companies involved in this segment—and over the long-term, will some businesses actually benefit from the fallout?
---
Become an Investor Intelligence Member and Immediately Reap the Rewards
Detailed analysis and insights straight from industry experts
Insights into valuation trends and the latest deals & mergers
Risk analysis, time-sensitive analysis of major industry developments
Meaningful data, realistic projections and key investment metrics
$249/quarter