Reports and resources for investors curated by

MJBizDaily's

Investor Intelligence
Marijuana and hemp market resources for investors.
Seeking business-focused resources? Visit MJBizDaily's Business Books or Hemp Industry Daily's Business Resources.
---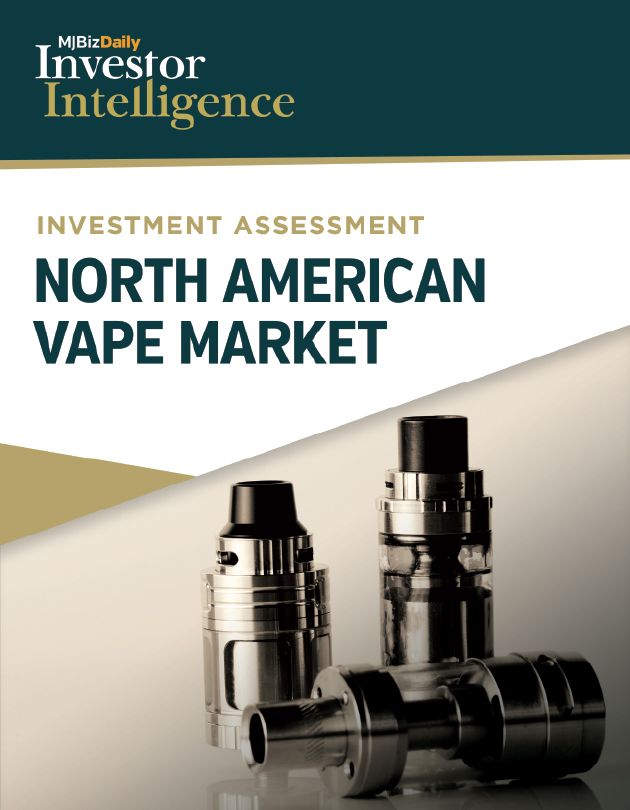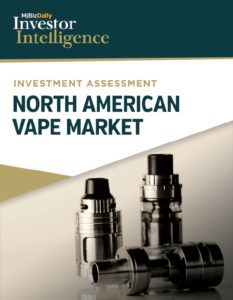 INVESTMENT ASSESSMENT: NORTH AMERICAN VAPE MARKET
Vaporizer products – for both nicotine and THC – have dominated many headlines across the United States in recent weeks, with vaping being blamed for several deaths and severe illnesses.
While the exact cause is still unclear, the impact is being felt broadly in the cannabis industry, and investors are concerned how it may impact their portfolios.
This report takes a closer look at the vape segment of cannabis and provides a framework to assess the downside risk and upside potential of stocks with significant exposure to the sector.
---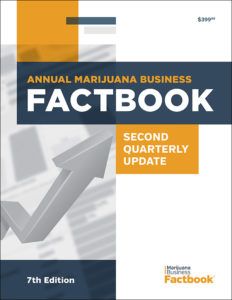 Annual Marijuana Business Factbook 7th Edition
THIRD QUARTERLY UPDATE NOW AVAILABLE: Released November 2019, the second quarterly update features the most current state-by-state legal and regulatory updates, market data and outlook as well as 8 newly updated charts and 2 brand new charts delivering up-to-date insights throughout the industry.
The 7th edition has been expanded to include more unique insights, in-depth analysis and risk calculations, plus all the exclusive financial data, benchmarks and forecasts business operators have come to expect. PLUS, quarterly updates to keep you informed through February 2020.
The 7th edition of the Annual Marijuana Business Factbook includes:
Quarterly updates through February of 2020: Stay up to date with the latest data from our Editors.
Updated Charts: Take advantage of the latest sales, employment and investment data.
In-depth market analysis and insight: View trends and opportunities across the industry to get a holistic view.
Operational data: For cultivators, extractors, retail and ancillaries to see how they stack up against their competitors.
State by state legal and regulatory updates: Know the facts and analysis so you can make better business decisions.
Business intelligence: Learn about best practices for avoiding common cannabis mistakes.
The Annual Marijuana Business Factbook 7th Edition provides meaningful, actionable data that allows you to make intelligent business decisions and stay ahead of your competitors.
---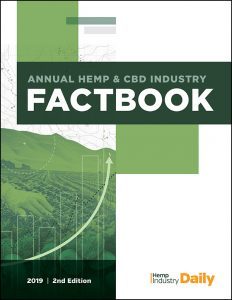 2019 Hemp & CBD Industry Factbook
Whether you're a cultivator, extractor, investor, entrepreneur, manufacturer or retailer, this Factbook is the most comprehensive and reliable data resource for the hemp and CBD industry available today.
The 2019 Annual Hemp & CBD Industry Factbook offers:
30+ charts exploring and analyzing the hemp & CBD market from critical angles including retail forecasts, consumer demand, production and more
10 profiles of top hemp-producing states, with highlights of market conditions and retail trends
Regulatory outlook, best practices, and future considerations for cultivators and processors seeking to meet consumer demand
Benchmarks and wholesale prices, plus prices for hemp seeds and clone varietals
Pain points for growers and processors with a focus on input costs and per acre profits
---