Doctors in Wisconsin have been reluctant to participate in Wisconsin's fledgling CBD program, with some worried about criminal charges and others about possible side effects.
The lack of interest by doctors could spell trouble for entrepreneurs in other states that have recently passed CBD legislation and allow limited business opportunities.
Wisconsin's CBD law – approved two months ago – does not legalize cannabis cultivation or processing, so there's basically no potential for businesses to get involved. Florida and Kentucky, however, recently passed similar laws that could present opportunities for industry involvement.
If the situation in Wisconsin is any indication, however, doctors may be unwilling to participate in the these programs, and entrepreneurs could see the business opportunities fizzle.
In Wisconsin, not one doctor has approached state regulatory offices for help in applying for the CBD program. Representatives from area hospitals said CBD as not been through the comprehensive tests needed to prove that it is safe and effective.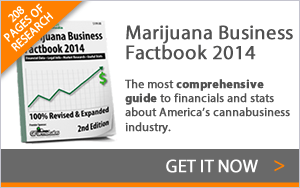 A spokesperson for the Children's Hospital of Wisconsin said the hospital has not pursued the therapy because it is worried about side effects. A representative from the Wisconsin Medical Society said other doctors are worried about risking criminal charges. Some doctors are also turned away by a requirement in the law requiring them to go through the U.S. Food and Drug Administration to use CBD as part of a clinical trial.