The disparity between jobs and job seekers at a marijuana-focused career fair in Colorado last week highlights a shift in cannabusiness labor dynamics.
The event – hosted by vaporizer company O.Pen Vape – attracted more than 1,200 people, many of whom waited in line for hours. Inside the job fair, however, just 18 companies were on hand to recruit for 50-70 advertised jobs.
In the months since Colorado debuted recreational cannabis, the industry has seen a flood of available, high-quality and committed job seekers. Many applicants are coming from other states, and a fair share are bringing skills they've developed in other industries.
The situation illustrates how quickly labor market competition can develop when recreational laws take effect in a state.
Unexpected Success
When Todd Mitchem arrived at the Denver offices of O.Pen Vape early Thursday morning to prepare for his company's Canna Search job fair, a long line of people already stood outside. By the time doors opened at 11 a.m., the crowd stretched around the building and down three city blocks.
Job seekers waited 3.5 hours to get in, and at 6 p.m., one hour until the end of the fair, employees had to start turning people away. Mitchem said he spoke to people who had driven all night from the East Coast and Southeast just to attend the fair.
"We didn't plan on it being this huge; we thought it would be a regional event," said Mitchem, the company's chief revenue officer. "We thought that, if we were lucky, we might get 200 people."
Applicants Flood State's Licensing Office
According to the Colorado Department of Revenue's latest numbers, there are 7,298 active cannabis employment licenses in the state. Most employees who want to work at companies that touch cannabis – dispensaries, retail stores, grow sites, etc. – must obtain these licenses.
Each day, another 70-90 people apply for licenses to work in the cannabis sector, highlighting the industry's growth. Colorado is home to roughly 500 dispensaries and retail shops – each of which operate their own cultivation sites – and more than 100 infused-products manufacturers.
But that's only part of the story. There are also hundreds of ancillary cannabis companies that don't handle marijuana directly and are not subject to state oversight (and therefore do not require employee licenses). Many individuals are trying to get jobs at these businesses, too.
"A lot of those people have quit their job somewhere else and moved to Colorado to work in the industry," said Ron Kammerzell, chief enforcement officer for the Department of Revenue. "Anecdotally, we know that many of them are from out of state."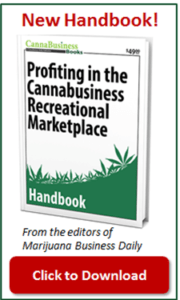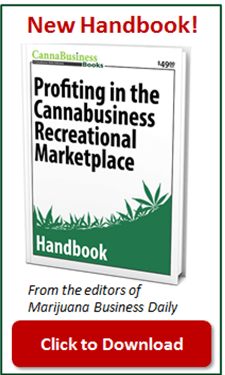 The influx has shaken up the way companies find their employees. Ralph Morgan, owner of OrganaLabs and O.Pen Vape, said that when he started his companies four years ago, his labor consisted of "friends, family, or anyone I could talk into working in the industry."
"Before, it was whoever was willing," Morgan said. "Now it's based on qualifications."
New Recruitment Tactics
Just two years ago, Colorado's medical marijuana companies flooded Craigslist.com with job ads for budtenders, trimmers and other positions. Today, the list of marijuana job ads on Craigslist is smaller.
Instead, companies simply accept applications through their own websites, or network via industry contacts to fine new hires. Shannon Foreman, owner of Hemp Temps, said she receives 50 job applications a day through the company website.
"As of January 1 we no longer used Craigslist because so many people were coming to us directly," Foreman said. "We've gotten so many we can't get back to [applicants] for more than a week."
Morgan said he relied heavily on Craigslist advertisements to find labor in previous years, however he estimated 90 percent of the applicants that came in via the website were either unqualified or simply unprofessional. He'd spend valuable time sifting through the applications to find one or two that somewhat fit his requirements.
Morgan said his companies still advertise online, however a much higher percentage of applicants meet the qualifications to work in skilled positions, such as marketing or management. Morgan can be more picky with his choices, he said, and choose based on experience or whether a person would fit the company culture.
"They can bring a lot of value to our company," Morgan said. "These are serious people – they put their best foot forward."
Suits and Ties Replace Industry's Traditional Attire
Morgan's own experience was evident at Canna Search. While the event was free for exhibitors and attendees, many job seekers arrived in business suits and neckties, and smoking was prohibited in line and inside the event.
O.Pen Vape was hiring for customer service representatives, sales support and a bookkeeper. Mitchem said throughout the day he interviewed mechanical engineers, nurses, veteran marketers and even one applicant with a PhD in plant chemistry.
"It's a wide demographic of professionals," Mitchem said. "Everybody wants to impress."