The Las Vegas City Council approved licensing regulations for medical marijuana dispensaries Wednesday night after a five-hour session.
The final list of rules is largely based off of those already approved by the state and by Clark County, but council members diverged in several areas and tweaked a handful of regulations.
The initial proposed rules required each dispensary to pay a $500,000 bond, however the council lowered that amount to $250,000.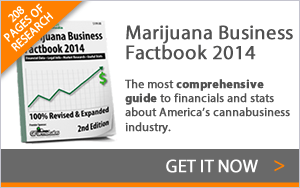 It also approved the annual fee structure for all marijuana businesses. Dispensaries will pay $75,000 annually, while labs will shell out $10,000 a year for a license, edibles manufacturers $25,000 and cultivators $20,000 for the first 5,000 square feet and $10,000 for every additional 5,000 square feet of space.
Other approved rules include:
– The tax on gross revenue for cultivators will increase from 4% to 5%, and the tax for edibles manufacturers and dispensaries will increase from 6% to 7%.
– Dispensary hours of operation will be 6 a.m. to 10 p.m. The council shot down a plan to allow some dispensaries to remain open 24 hours.
– If a shortage of cannabis exists in Clark County, dispensaries can obtain marijuana from any cultivator in the state. The proposed rule required all cannabis sold in Las Vegas to have been grown locally.
– Home delivery is allowed, however delivery to hotel rooms is not permitted.
– Medical marijuana licenses will be reviewed by the council every two years.
– Each company's advertising plan must be approved by the business licensing director to ensure the ads are not aimed at minors.