The green rush is on in Las Vegas.
The city is now officially accepting applications for medical marijuana business licenses and land use permits, which will pave the way for dispensaries and cultivation sites to open later this year or early next.
Las Vegas plans to issue 12 licenses for medical marijuana dispensaries as well as an undetermined number of cultivation facilities and production facilities.
Entrepreneurs must submit their paperwork in person by 3 p.m. on July 23 to be considered. Officials will then vet applicants, select finalists and present their selections to the city council and planning commission this fall.
Landing a license will likely be tough, as a large number of applicants are expected to apply.
The city is an attractive place for medical cannabis businesses in general, in large part due to the massive numbers of tourists that visit each year. Under Nevada's program, registered patients from other medical cannabis states can buy MMJ from dispensaries while visiting.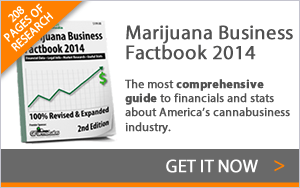 More than 200 groups recently applied for dispensary licenses in unincorporated parts of Clark County, including areas around the Strip.
Some of the applicant groups that failed in Clark County are expected to apply for licenses in Las Vegas.