Delayed application reviews and tightening regulations are frustrating prospective Canadian medical marijuana business owners and their investors.
The situation has become "a pressure-cooker ready to blow," according to one insider quoted in The Montreal Gazette, as investors become impatient with continuing to fund real estate, staff and other expenses for businesses with pending applications.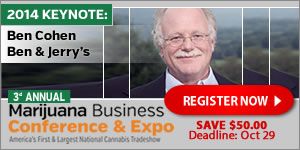 Health Canada has received 1,009 applications for cultivation licenses as of Aug. 25. But just 24 companies are actively providing medical cannabis to patients or are about to do so. Only two new licenses have been approved over the summer.
Almost half of the applications – 432 total – were returned as incomplete. Another 201 have been rejected, and a handful of applicants withdrew their bids.
That leaves close to 300 applications pending, with no word from Health Canada about how quickly those bids will be processed.
Nonetheless, interest in Canada's newly regulated MMJ program continues to be strong. The industry is expected to grow to $1.5 billion in sales and half a million patients.
Investors have shown strong interest in stock offerings by companies serving the industry, including two new IPOs last week.