The executive director of Maryland's medical marijuana commission has tendered her resignation, raising concerns that the licensing process for growers, physicians and patients could be delayed as a result.
Sharon Heneson Bloom reportedly submitted her resignation from the post prior to the commission's October meeting because she's holding two positions with the Department of Health and couldn't do both, according to a report in The Daily Record. No formal announcement to the public was made, but news of her resignation was leaked over the weekend.
Bloom will continue to serve in the position until a replacement is hired, according to the newspaper.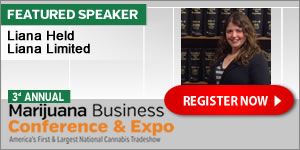 Although the commission has delayed finalizing rules on the medical marijuana industry twice already, Bloom's resignation is not expected to push back a vote on proposed regulations scheduled for Thursday.
But Paul W. Davies, chairman of the Natalie M. LaPrade Medical Marijuana Commission, raised the possibility that Bloom's departure could postpone licensing.
"I worry that it will delay getting the program up and running," Davies told the newspaper, adding that it's important to have dedicated staff in place.
Any regulations passed by the commission would need to be approved by the Department of Health and Mental Hygiene and a legislative committee.