A prospective dispensary owner in Massachusetts will appeal the Department of Public Health's recent decision to eliminate his business from the application process.
John Greene, founder and CEO of the Greenway Wellness Foundation, said in a statement that he will be "vigorously pursuing remedies" that will allow him to proceed with his business plans. Greene did not specify if he will file a lawsuit against the department.
Greenway was selected to receive one of 20 provisional medical marijuana licenses back in February. Last Friday, the DPH informed Greenway that it was among 9 businesses that will removed from the application pool.
The DPH said Greenway was eliminated due to a lack of "sufficient financial backing to fund its proposals." According to the department, $1.3 million was removed from the company's account the day after its permit application was filed with the state. The funds were returned to investors, the DPH said.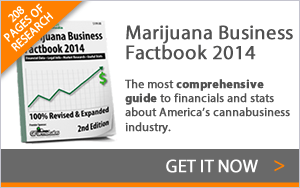 Greene attributed the removal of funds to the banking issues that plague marijuana businesses. He said the business instead entered into "custodial arrangements" for the money, and that it still has the required amount available.
Greene is not the only recently eliminated applicant to question the DPH's decision. Former congressman William Delahunt – whose businesses received top scores in the DPH's initial application round – said his company plans to review the decision.
The DPH said it eliminated Delahunt's three business applications because the company's corporate structure violated the state's non-profit requirements.