Minnesota is on the hunt for someone to lead its medical marijuana program.
The state's health department has posted a job advertisement for a director of the Office of Medical Cannabis. The individual will be in charge of implementing the recently-approved medical marijuana program.
The position pays between $73,811 and $105,862 a year. According to the job posting, the director will monitor the state's two cannabis manufacturers and "compile, evaluate and report on program outcomes."
The job posting is a positive sign that Minnesota is serious about building the regulatory framework for its program in a timely manner. In some other states, medical cannabis programs have been stalled by politics and funding, and have taken years to implement.
Connecticut, for example, has taken two years to roll out its program.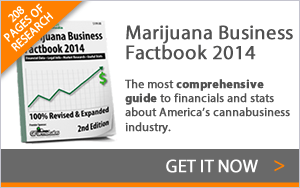 Minnesota hopes to have the first dispensaries operating by July 2015. It will stop taking resumes for the director position on June 20.
The Department of Health hopes to also hire 10 employees to work for the Office of Medical Cannabis, which will operate a patient registry and track patient progress.