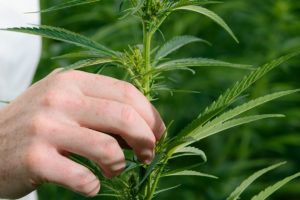 By: Daniela Ciocan
The Next Wave of Beauty: How to Harness the Power (and Profit) of CBD
CBD has been touted as the future of modern beauty. The Kline Group reports that by 2023, the market for CBD is expected to grow by 75%, in contrast with 3.7% growth of the overall beauty market. Brands like Apothecanna, Cannabliss, Winged and CBD FOR LIFE are pioneering the use of this miracle compound, with many more projected to join in on what promises to be a cash cow.
The Rise of CBD and Shoppers' Go-To Favorites
The 2018 Farm Bill gave cannabis farmers newfound confidence in their efforts. As a result, the popularity of cannabis and further research of its various uses increased significantly – including its chemical compounds, like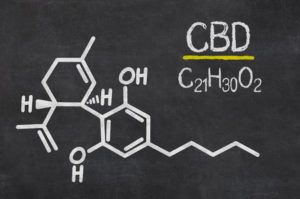 CBD. With all-natural and plant-based ingredients on the rise, beauty industry experts saw CBD as the perfect pairing to benefit consumers and boost the bottom line.
Today, consumers are seeing the "miracle extract" in everything from lotions and deodorants to skin and hair care products. Touting benefits like inflammation soothing, antioxidants, hair growth, and acne control, shoppers can find CBD beauty options in nearly every major retail outlet – including online marketplaces, pharmacies, and department/ specialty stores.
What are their go-to favorites? According to The Benchmarking Company, consumers are spending on:
Body lotion (56% of the market)
Muscle/ join pain treatment (45% of the market)
Face moisturizer (33% of the market)
Lip balm (31% of the market)
Hand cream (28% of the market)
Building Consumer Trust: Key Marketing Factors and an International Focus
Even if a product can't legally claim certain benefits, both consumers who DO and DO NOT use CBD products perceive that it's known for relieving inflammation and sore muscles, calming and hydrating skin, and helping to cure acne, psoriasis, and eczema. Shoppers are most likely to trust traditional brands like Bath & Body Works, The Body Shop, and Estee Lauder for quality CBD-infused products, or retailers like Amazon, Sephora, ULTA, Target, and CVS.
 Although CBD has hit hot and heavy in the beauty space, today's consumers are still wary about its safety and efficacy. As a result, they are more likely to go for a product with certain key elements on the label, such as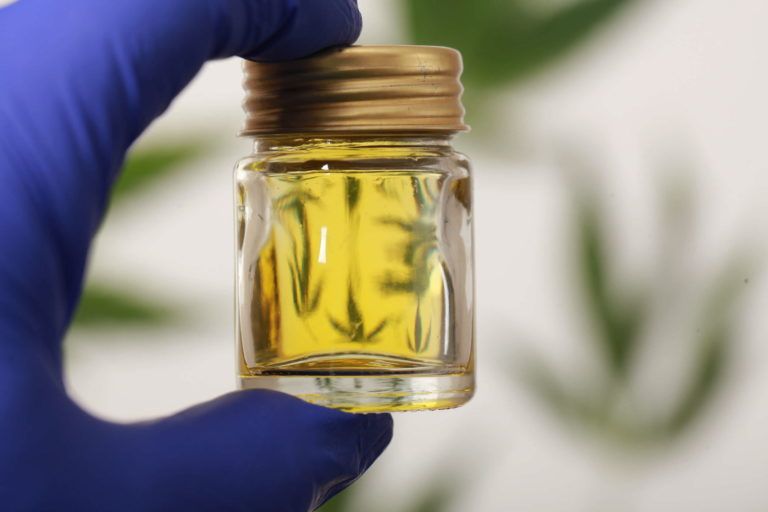 percentage of CBD ingredient and a specific statement that CBD is either hemp (57% preferred) or marijuana-based (36% preferred). Shoppers also want to see higher concentrations of CBD and a high degree of potency.
As you shape your current product line-up, keep in mind that over 70% of consumers are increasingly eager to try CBD from international sources, like France (58%), Italy (57%), Canada (57%), the UK (52%), and Korea (37%).
Despite certain challenges facing the mass adoption of this "miracle extract," there is plenty of room to boost your brand (and bottom line) by dipping a toe into the world of CBD. Make sure to keep in mind these consumer market trends to help you plan your path forward.
About Daniela Ciocan:
Daniela Ciocan is the Founder/ CEO of Access Beauty Insiders, a specialized firm whose proven 360-marketing approach achieves guaranteed deliverables for emerging direct-to-consumer brands looking to scale quickly. Quoted in national media outlets such as VICE, Forbes, and New Beauty, the former Marketing Director for Cosmoprof North America (CPNA) is known for a next-generation multimedia approach that fuels strong industry innovation, as well as revolutionary creative collaborations among retailers, distributors, and influencers. A two-time winner of Trade Show Executive's "Marketing Genius Award", Ciocan is credited with growing CPNA's annual tradeshow from infancy to become one of the most awarded exhibitions in the country, continuously listed as one of America's "50 Fastest Growing" and "Top 100 Gold Shows" by Trade Show Executive and TSNN with over 1,400 exhibitors and 40,000+ attendees from across the globe. Representatives from retail giants like Amazon, Ulta, Neiman Marcus, QVC, and Barneys New York look to "Business Woman of the Year" and "Female Executive of the Year" (Women World Awards) winner Ciocan to find "the next big thing" in beauty. Now, after expanding CPNA to its highest point of revenue growth and profitability to date, the same mind that earned the distinction of "Best Exhibitor ROI" across all largest US exhibitions launches Access Beauty Insiders and the Unfiltered Experience – a first-of-its-kind popup event engineered to create powerful monetization opportunities and drive value conversion for direct-to-consumer brands. Learn more at AccessBeautyInsiders.com and on Instagram @DanielaMCiocan.
You should also check out her featured appearance on MJBizTalks speaking with Marijuana Business Daily's vice president of external relations, Chris Day, about social media's role in marketing CBD products.