The Minnesota Department of Health has opened up the application process for the state's two coveted licenses to manufacture, process and sell medical cannabis.
The completed 36-page application must be submitted with a $20,000 application fee and 20 copies of the manufacturer's comprehensive business plan. Applications are due Oct. 3.
The manufacturers will be chosen by December, according to a timeline released by the Department of Health.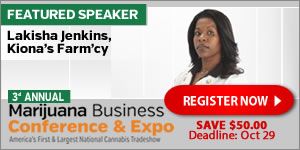 Health officials also have released a second draft of the regulations manufacturers must operate under. The updated rules include details on packaging, promotions and recordkeeping.
Under the state's vertically integrated "seed-to-sale" program, the two licensed manufacturers must each open at least one dispensary by mid-2015 and another three the following year.
Entrepreneurs have shown keen interest in securing the licenses, as has been seen in other states rolling out an MMJ program. The state will only allow sales of non-smokable forms of medical cannabis, such as oils and edibles.
Manny Munson-Regala, an assistant commissioner for the department, said that additional manufacturers may be allowed in the future. That decision would be made after this initial application process and early roll-out efforts can be assessed.