Initial recreational cannabis sales in Washington State could fall "well short" of expectations due to high tax rates, competition from medical marijuana and delays in the licensing process, according to an updated outlook by Moody's Investors Service.
As a result, the state's total tax and licensing revenues from retail marijuana will likely be far lower than the $51.2 million Washington officials originally forecast for 2015-2017, the credit ratings agency warned.
The firm does not anticipate that the shortfall will affect the creditworthiness of the state, however, as no marijuana-related tax revenues were included in the budget through fiscal year 2015.
Moody's said an estimated effective tax rate of 44% on recreational marijuana will significantly impact demand. These high taxes have helped lift retail cannabis prices well above rates in the underground and medical marijuana markets.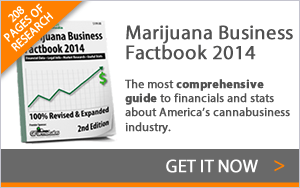 "The tax structure in Washington State is likely to be a major deterrent for consumers who do not see the value in obtaining the product from a storefront as opposed to a medical dispensary," Andrea Unsworth, an analyst with Moody's, said in a press release.
The firm also pointed to the fact that a fewer number of stores than expected opened when retail sales began earlier this month. Inventory challenges have also dampened sales for the recreational market as a whole.