By Anne Holland
MyECheck (OTC Pink: MYEC), a provider of mobile payment processing via electronic checks, has announced a software licensing agreement with Itonis, Inc. (PINKSHEETS:ITNS) to handle point of purchase transactions via a mobile app for medical marijuana retail sales.
Does this mean dispensaries across the US will now be able to accept checks? Probably not for a while. The problem with echecks is that you need a bank account to deposit the funds into; and, that bank needs to be fine with high volumes of small deposits throughout each day which would indicate cannabis sales to consumers. The few dispensaries and cannabis retailers, who do have bank accounts now, may not want to take the risk of overtly sending in a daily volume of individual customer transactions.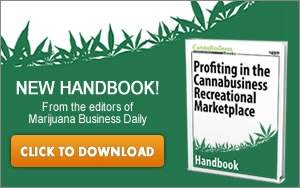 This deal is likely to be more of a long-term play for Itonis. Company CEO Michael Cheung said he expects to be able to offer the service by May when MyECheck finishes custom app programming for the service. However, he does not know if dispensaries will be able to use the system before current banking regs change at some point in the future.
Although not start-ups, both Itonis and MyECheck are relatively tiny players in the $5 trillion payment processing space. This is the first step into the cannabis space for both. In the long-term, cannabis retail and MMJ dispensaries are appealing for payment processors because due to the high volume of transactions. Processors generally take a per transaction fee in addition to other fees.