Prospective medical marijuana business owners in unincorporated areas of Nevada's largest county are making a mad dash to finish their license applications.
Not one business submitted its preliminary review form to the Clark County Department of Business on Wednesday, which is when the office began accepting applications for dispensary and cultivation licenses. The deadline to submit 12 copies of the form – which must include a business plan, financial statements and an FBI-approved background check for each business owner – is 3 p.m. on April 22.
There are 10 dispensary licenses currently up for grabs in unincorporated Clark County, though there are no caps on the number of cultivation facilities. Those 10 dispensary licenses do not cover cities such as Las Vegas, where local lawmakers are drafting medical marijuana regulations of their own and hope to finish by early summer.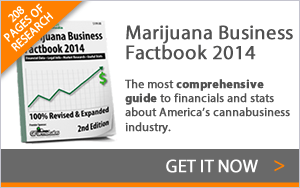 Al Marquis, a lawyer who is working with several businesses, said entrepreneurs are struggling to get their paperwork in order due to the short window to apply. Clark County announced its application process on March 19.
After filing the preliminary review form, businesses must then submit an application for a special use permit on May 2. That application must show that the business does not violate zoning or land use rules. Each application also carries a nonrefundable $5,000 fee.
Local officials have not provided a date for when they will name the winners.