Backers of a move to legalize recreational marijuana in Nevada are taking their message to an unlikely place: the bathroom.
The Coalition to Regulate Marijuana Like Alcohol – which is spearheading the state's legalization push – will place advertisements in restrooms in approximately 24 restaurants and bars across Las Vegas in July and August.
The ads highlight the cost of marijuana prohibition as well as the benefits of creating a system to regulate the plant similar to alcohol.
The ad campaign uses humorous bathroom-themed images to get the message across.
One ad features a nearly empty roll of toilet paper made of money. The text reads, "Limited resources should be reserved for serious matters."
Another ad depicts a toilet filled with money, with text that reads, "Why flush more money down the toilet?"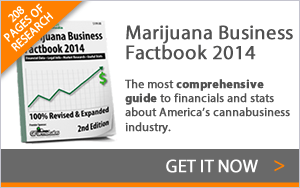 Advocates have launched a petition drive to place a cannabis legalization bill on the 2016 ballot.
Supporters must obtain 101,667 valid signatures by Nov. 11. If they accomplish that goal, legislators could approve or reject the petition in 2015.
Many advocates believe lawmakers would reject the measure, which would then advance it to a ballot question for voters in 2016.