New Jersey's three operating dispensaries can adequately meet current demand for medical cannabis despite complaints that patients are having difficulties accessing the drug, according to progress reports issued by the state's health department.
The department – which oversees New Jersey's MMJ industry – said 78% of patients have been able to buy medical cannabis, indicating that this is an acceptable level. Officials conclude that the current six-dispensary cap should not be lifted and that the average price of $469 an ounce is reasonable.
The reports represent the first time New Jersey has released official information about the overall status of its medical marijuana program. In January, a court ordered the health department to issue a progress report as part of a case filed by two patients who charged the state with deliberately delaying implementation of the dispensary program.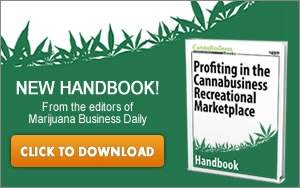 About 1,700 patients have obtained medical marijuana cards, a relatively low number compared to other states. Patients and advocates claim that strict regulations and a slow roll-out of dispensaries has hampered the program.
While up to six dispensaries are allowed, only three have opened due to various delays and setbacks.