New Jersey voters are split down the middle when it comes to legalizing marijuana possession, however they do not support creating a recreational industry.
A recent poll conducted by Monmouth University/Asbury Park Press found that 48% of voters support legalizing the possession of marijuana, while 47% oppose. Voters were less supportive of legalizing a recreational marijuana industry: just 36% were in favor and 45% opposed.
The poll did show that younger voters favor legalization. While just 45% of voters 55 and over favor it, 57% of voters younger than 35 support legalization.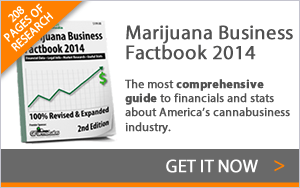 The poll is an important litmus test for a legalization bill there that was recently proposed by state senator Nicholas Scutari. Scutari's bill is similar to other recreational legalization bills in that it imposes purchasing caps, sets an age limit at 21 for customers and allows local municipalities to limit or even ban businesses.
But Scutari's bill would earmark tax revenues from the program to pay for improvements to transportation infrastructure.
Since the bill's introduction, New Jersey Governor Chris Christie has repeatedly voiced his opposition to expanding New Jersey's current medical marijuana program. On Wednesday he told a group of 500 at an elementary school that, as long as he was governor, he would not permit decriminalization or legalization of the plant.