Dispensary owners in Oregon are concerned that the state's lack of oversight on testing labs will create an unstable business climate, boost risks for medical marijuana centers and lead to quality and safety issues.
While Oregon's medical marijuana dispensary regulations require centers to test products for potency and contaminants, the rules do not address the laboratories conducting the tests.
As a result, the testing market has become a "free for all," dispensary owner Bee Young told the Seattle Post-Intelligencer, adding that the rules force MMJ centers to vet testing companies on their own. Dispensaries therefore shoulder all the risks and could face repercussions from the state if they accept testing results that are inaccurate.
Another result of the new testing laws: Prices have skyrocketed since Oregon distributed dispensary licenses in March. Young, who runs the dispensary Wickit Weedery, said she now pays $250 per test, up from $75. Given the lack of regulations and oversight on labs, she's not sure the new price point brings any additional value to the tests.
Under Oregon's rules, dispensaries must test their products with either a third-party or in-house lab that has a "quality system" for testing that is compliant with various standards. But it is up to the dispensaries to make sure labs meet these standards, not regulators.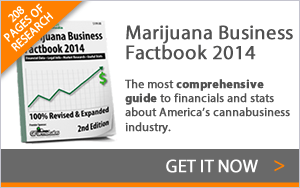 Amy Margolis, a Portland attorney who served on the rules advisory committee, told the Post-Intelligencer that the process creates an "unfair burden" for dispensary owners, since a lay person cannot tell if a lab is compliant with standards.
Some lab owners believe the lack of rules opens the door for shady business practices.
"There is a lot of sub-par science in this industry," said Patrick Marshall of Sunrise Analytical.
Several other medical marijuana states have passed rules that specifically address marijuana testing facilities. Colorado, for example, requires labs to apply for a license from the state's department of revenue.