The California State Assembly keeps going in circles when it comes to medical marijuana, and its latest move has the MMJ industry seething.
A key Assembly committee has significantly amended a bill that sought to provide compensation to cannabis growers for lawfully possessed cannabis seized by law enforcement officials.
Instead, the bill was essentially reversed, and in its modified state allows police to toss all but two pounds of confiscated cannabis in order to save storage space.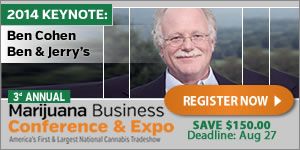 California marijuana cultivators could therefore be at risk of losing an entire season's worth of work just because law enforcement thinks the operation is suspicious – even if they are later found to be operating within the confines of the law.
Cannabis organizations are asking the marijuana community to lobby against the bill.
Last week, the Assembly Appropriations Committee also blocked a bill that would have regulated the state's medical marijuana industry.
Patients and advocates have supported this bill all year, because it required law enforcement to pay reasonable compensation if they damaged or destroyed lawfully-possessed medical cannabis or plants – See more at: http://org.salsalabs.com/o/182/p/dia/action3/common/public/?action_KEY=16329#sthash.I9Y5s8IQ.dpufPatients and advocates have supported this bill all year, because it required law enforcement to pay reasonable compensation if they damaged or destroyed lawfully-possessed medical cannabis or plants –
Patients and advocates have supported this bill all year, because it required law enforcement to pay reasonable compensation if they damaged or destroyed lawfully-possessed medical cannabis or plants – See more at: http://org.salsalabs.com/o/182/p/dia/action3/common/public/?action_KEY=16329#sthash.I9Y5s8IQ.dpuf
Patients and advocates have supported this bill all year, because it required law enforcement to pay reasonable compensation if they damaged or destroyed lawfully-possessed medical cannabis or plants. – See more at: http://org.salsalabs.com/o/182/p/dia/action3/common/public/?action_KEY=16329#sthash.I9Y5s8IQ.dpuf
Patients and advocates have supported this bill all year, because it required law enforcement to pay reasonable compensation if they damaged or destroyed lawfully-possessed medical cannabis or plants. – See more at: http://org.salsalabs.com/o/182/p/dia/action3/common/public/?action_KEY=16329#sthash.I9Y5s8IQ.dpuf
aw enforcement to pay reasonable compensation if they damaged or destroyed lawfully-possessed medical cannabis or plants – See more at: http://org.salsalabs.com/o/182/p/dia/action3/common/public/?action_KEY=16329#sthash.lERs5i8F.dpuf
aw enforcement to pay reasonable compensation if they damaged or destroyed lawfully-possessed medical cannabis or plants – See more at: http://org.salsalabs.com/o/182/p/dia/action3/common/public/?action_KEY=16329#sthash.lERs5i8F.dpuf