Marijuana growers in Washington State will not receive the same tax benefits as farmers.
The state House has passed a bill that excludes marijuana growers and infused-product manufacturers from qualifying for the state's agricultural tax breaks. The bill, which already passed the Senate, now heads to Gov. Jay Inslee's desk for approval.
Officials there estimated that the industry could have qualified for approximately three dozen different breaks, mostly surrounding agricultural production. The breaks could have saved the growers hundreds or even thousands of dollars each year, depending on the size of their cultivation site.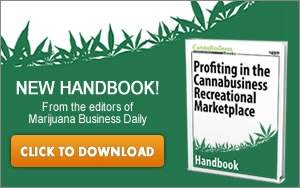 Lawmakers, however, were wary of giving the industry breaks. Earlier this year, they proposed Senate Bill 6505, which classifies marijuana cultivation separately from other agricultural products.
House Finance Committee Chairman Reuven Carlyle said the agricultural tax breaks are intended to help Washington State farmers stay competitive with farmers in other states. Since marijuana cultivators don't face the same type of interstate competition, Carlyle said, they should not reap the same benefits.
Other lawmakers disagreed with Carlyle's perspective. Rep. Cary Condotta argued that legal marijuana producers face unfair competition from black market growers, and that the tax breaks could have helped keep prices low. That would help win business away from the black market, Condotta said.