Some charities in Arizona apparently don't want anything to do with the medical marijuana industry, which is creating challenges for non-profit dispensaries looking to unload excess cash and gain community support.
Cindy Abbott, who operates The Holistic Center dispensary in the Phoneix area, told a local TV station that she's struggled to find organizations willing to accept donations. Several have turned her away because the money comes from marijuana sales.
"Some people are still kind of afraid to take money to associate themselves with a medical marijuana association, which is interesting," Abbott said.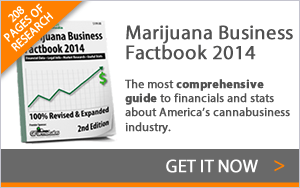 Many dispensaries in Arizona donate money to help keep their non-profit status, develop a closer relationship with the community and win over locals.
Abbott said she will continue to look for organizations that will accept her donations. She hopes that other charities will change their tune as they see that the medical marijuana industry can play an active role in the community. Abbott, for instance, said she recently helped organize a fundraiser for multiple sclerosis that netted $6,000.
"We'll keep going, we'll keep chugging along and talking to different organizations hoping that we can help them," she said.