Oregon's campaign to legalize recreational marijuana just got a major cash infusion.
New Approach Oregon, the advocacy group sponsoring the legalization initiative, recently received $100,000 from the Drug Policy Alliance of New York, an organization with ties to billionaire George Soros.
The cash infusion could boost the group's efforts to collect 87,213 petition signatures in order to qualify the measure for the November ballot. The group is reportedly paying a canvassing firm $116,000 this week to help with those efforts.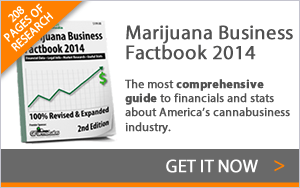 The donation caps off an already impressive fundraising year for New Approach Oregon, which received $100,000 in April from another Soros-back group – Drug Policy Action – and $100,000 in March from private donor Henry van Ameringen.
New Approach Oregon's measure would allow 21-and-over adults to possess up to eight ounces of dried marijuana and four plants. Sales of the drug would be regulated by the Oregon Liquor Control Commission.