An Oregon-based financial institution has confirmed it is in talks with federal and state regulators to determine ways it might offer services to cannabis businesses.
MBank is examining opportunities to offer accounts to medical marijuana companies that are "professionally operated and comply with respected business and accounting standards," according to the Portland Business Journal.
Discussing the reason for the exploratory talks with regulatory officials, MBank CEO Jef Baker pointed to security concerns for the all-cash business models typical in the marijuana industry, as well as the challenges for these companies to comply fully and reliably with tax laws.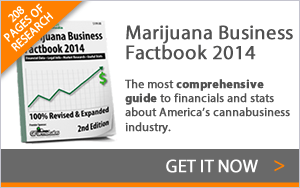 Several banks in other states – including Nevada and Washington State – have recently decided to work with the industry.
Oregon's MMJ industry operated in the shadows for years, as dispensaries technically weren't legal.
But the state passed new laws last year that create a regulatory infrastructure for medical cannabis businesses. Residents will also vote this November on a proposal to legalize recreational marijuana sales – a law that would increase the need for cannabis banking services.