Entrepreneurs hoping to open retail marijuana shops in Oregon might struggle to find a location if residents legalize cannabis this fall.
An informal poll found that roughly a third of local property owners are not willing to lease space to recreational marijuana stores, while 26% said they are not sure if they would.
The Portland Business Journal conducted the poll online, asking readers who own suitable property to participate. The publication received 73 responses by Monday morning.
Nearly 15% of landlords opposed to renting to cannabis businesses cited moral grounds, saying they personally oppose marijuana legalization and do not want to support the industry.
However, some in the "no" and "maybe" groups said their main concern is the level of risk.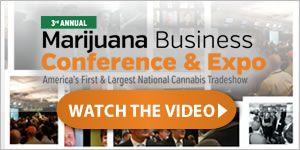 With continued normalization of marijuana laws across the United States, these landlords may be persuaded in time to treat marijuana businesses as any other tenant.
Oregon residents will vote on whether to legalize recreational marijuana sales in November.