Though a bill to legalize medical marijuana in Pennsylvania won overwhelming support in the state Senate this week, it seems unlikely to become law this year given two major hurdles.
First, Gov. Tom Corbett has been very outspoken against marijuana legalization, and a spokesman for Corbett said on Wednesday that the Senate vote did not change the governor's mind.
Second, even before Corbett would have the chance to veto the bill, it would have to pass through the state House of Representatives. With just a few days left in the 2014 legislative session, time is not on the bill's side.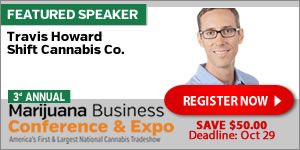 So it looks more probable that MMJ is going to have to wait at least one more year in Pennsylvania. And if Corbett wins reelection in November, proponents might have to settle for the governor's suggested pilot program in 2015.
Corbett, however, has been trailing Democrat Tom Wolf in the polls and would need a pretty dramatic turnaround to win in November. Wolf supports legalizing medical marijuana and decriminalizing marijuana possession, which could buoy MMJ efforts next year.