A basic medical marijuana business infrastructure is starting to take shape in Pennsylvania, even though lawmakers have not approved any type of MMJ legislation.
Activists and entrepreneurs have already begun organizing marijuana-related businesses and coalitions, hoping to get a head start in case the state does legalize medical cannabis.
A prominent law firm with offices in three major cities, for example, announced that it has put together a Regulated Substances Practice Group to advise clients on how to get cannabis business licenses.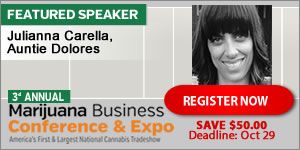 And Keystone Organic Farms is positioning itself to be a major cultivator once MMJ is legalized. The farm's website displays a marijuana leaf, and the company said in a statement that it wants to produce "100% organic cannabis."
The early business activity is similar to the situation in Florida, where companies are sprouting up even though the state will not vote on a medical marijuana legalization measure until November.
A bill currently in the Pennsylvania Legislature would legalize medical marijuana and permit up to 130 dispensaries, 65 cultivation centers and 65 production licenses. But the bill is on the verge of stalling this session, and Gov. Tom Corbett is against legalization. The governor is instead focusing on a limited MMJ pilot program that targets severely epileptic children.