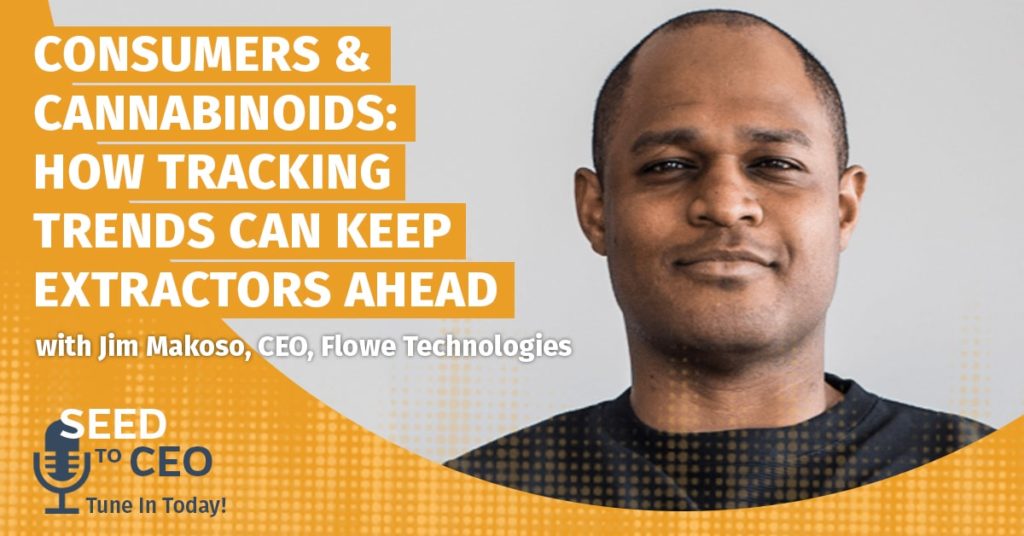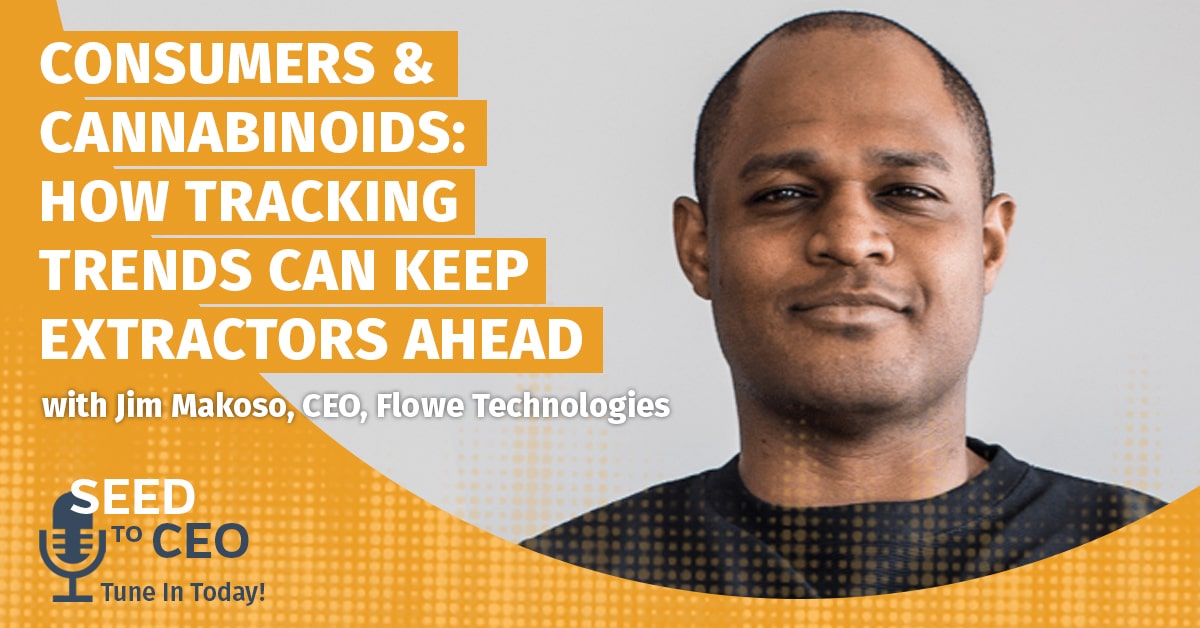 After investing in and launching several cannabis companies, Jim Makoso took time during the COVID-19 pandemic to reflect on where he next wanted to turn his focus. The result? Flowe Technologies, a platform and system for researching and developing CPG products in cannabis. In this episode of Seed to CEO, Jim talks about why he left a promising career in finance for the riskier marijuana industry and how his experience has led him to what he sees as the "future of cannabis products."
Jim shares:
The sacrifices he made to pursue the cannabis dream.
How he leveraged partnerships to mitigate the risks and costs associated with new cannabis ventures.
What he thinks is still missing from the cannabis product development process.
Why the future of cannabis is dependent on better research.
Who is Jim Makoso?
Jim is a business-development specialist and serial entrepreneur. He has served the past five years as vice president of Seattle-based Lucid Lab Group, which operates within the cannabis extraction and processing sector. Jim sits on several advisory boards, including MJBiz's Editorial Advisory Board, and is vice chair of the NCIA Scientific Advisory Committee. Recognized by his peers as an extraction and processing technologies specialist, he regularly contributes to print publications in addition to speaking at some of the largest industry events around the country.