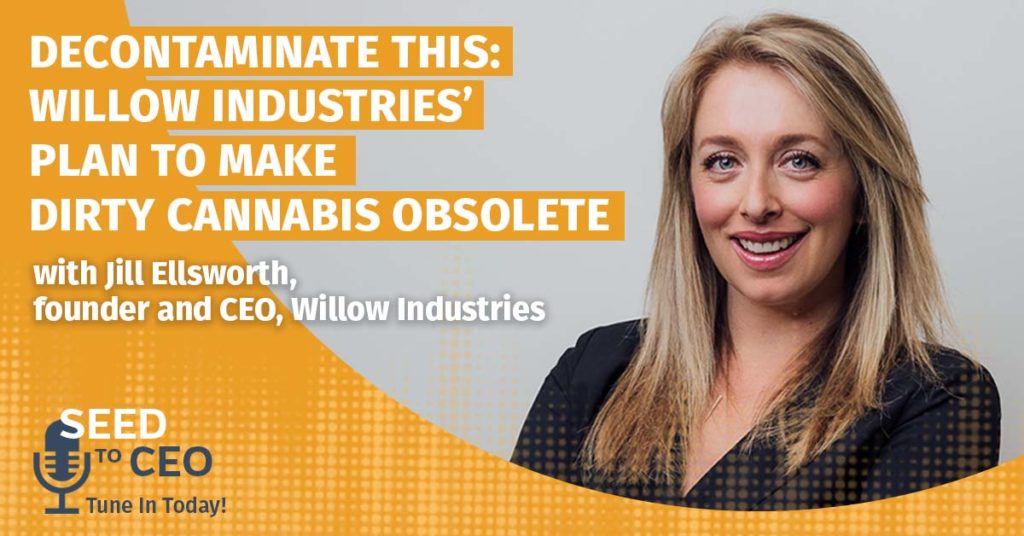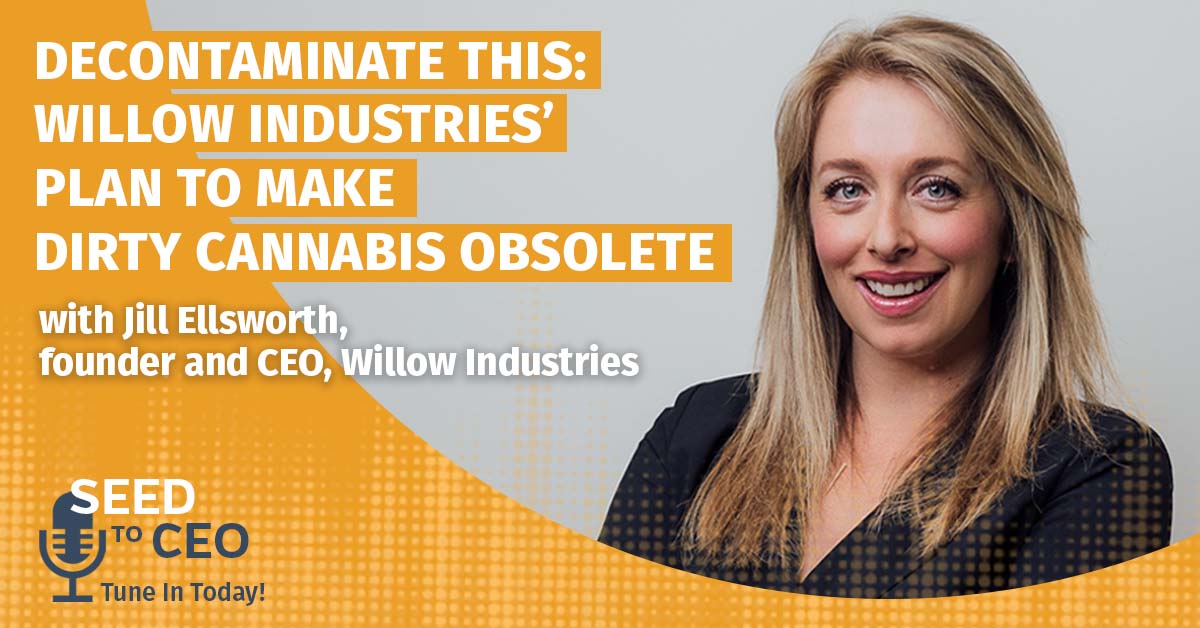 When Jill Ellsworth, founder and CEO of Willow Industries in Denver, looked to bring her food and beverage safety knowledge to this new industry, she noticed a huge gap in the process of getting safe, clean cannabis to consumers: a "kill step" to eradicate pathogens. Legalization might be spreading rapidly, but testing is still trying to catch up – and the lack of regulations at the time Jill launched Willow required the creation of such a step. In this episode, Jill talks about how initial process failure eventually led to a product and process with global aspirations. She shares:
The steps she took to figure out the best mechanism to meet a broad industry need.
How she blended bootstrapping, outside investors and debt to finance her startup.
Why consumer safety should be front of mind for any cannabis entrepreneur – and how it helped her land investors.
How she figured out the best operating model for her company.
Who is Jill Ellsworth?
Before getting into cannabis, Jill founded and ran Vibrant Earth Juices, a producer of cold-pressed fruit and vegetable juices. That experience in nutrition was critical to Willow's formulation. She also founded and led Vibrant Earth Distribution, whose alcoholic kombucha was sold in Whole Foods Market and Kroger before she decided that driving a truck just wasn't for her and sold the business to Sunrise Beverage.