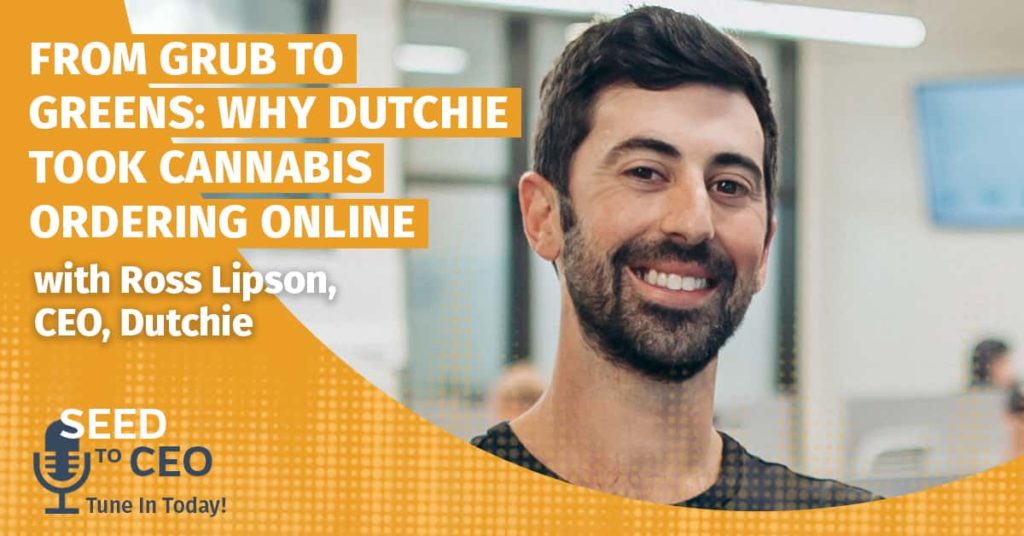 Ross Lipson had built and sold his second online food-ordering company by the time he was 25, but when he decided to launch a B2B online ordering platform for cannabis – Bend, Oregon-based Dutchie – he jettisoned his previous experience, saying it's better to start with a "fresh slate" because cannabis is so different. The philosophy paid off. Today, Dutchie serves roughly 4,500 businesses in every legal U.S. market and Canada.
In this episode of Seed to CEO, Ross talks with MJBiz CEO Chris Walsh about how he built Dutchie, including:
Why being relentless and humble are critical to getting buy-in from investors and customers for a new idea.
The problem of trying to rely totally on experience.
Why it's important to understand your weaknesses as much as your failures and build a team that fills the gaps.
Who is Ross Lipson?
Ross Lipson embodies the entrepreneurial spirit, from selling candy in elementary school to founding his first online food-ordering service in college. By the time he was 25, Ross had sold his second online ordering system, Grub Canada, and was looking to explore his own life. Until he went to purchase cannabis for himself in Bend, Oregon. There a new idea was born.
Ross credits his success to a supportive family – including a truth-telling older brother who is also his co-founder – and being passionate about cannabis.