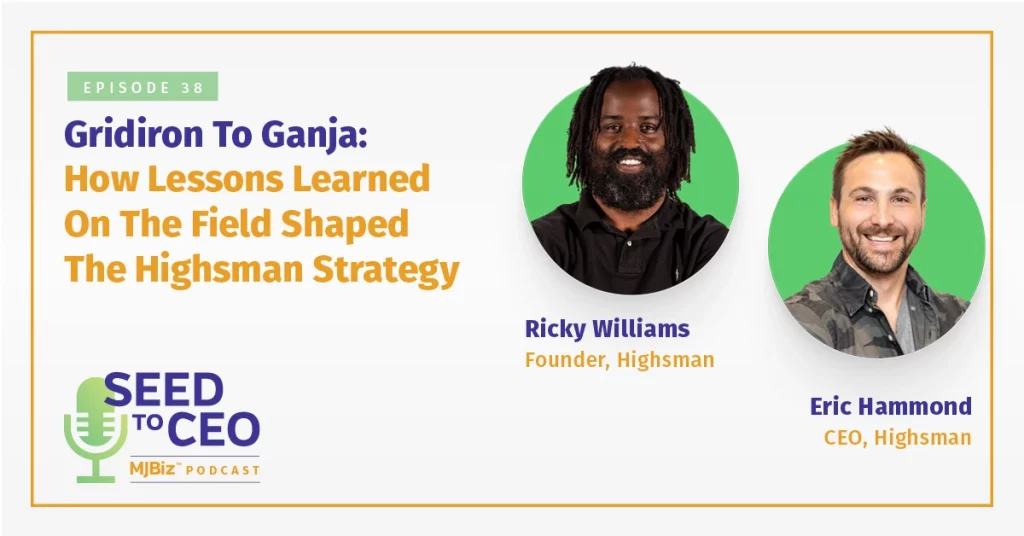 When Ricky Williams retired from the NFL in 2004, the headlines were overwhelmingly negative: "Famous football player gives up everything for pot." But instead of becoming a story of downfall, the 1998 Heisman Trophy winner went on to study herbology and create his opportunity in the cannabis industry – after returning to terrorize NFL defenses for six more seasons. In this episode of Seed to CEO, Ricky and CEO Eric Hammond share insights on how they're building a community with their Highsman brand.
Ricky and Eric talk about:
How they tap the intersection of sports and cannabis.
How sentiment in professional sports is changing.
Why building a strong team with varied skill sets is critical.
How to pitch your story without pitching.
Who are Ricky Williams and Eric Hammond?
In the sports world, Ricky Williams is perhaps best known as a bruising running back who tore through NFL defenses for a dozen years. But in the cannabis industry, he's known as the longtime advocate who put his professional sports career on the line for the plant. Ricky has founded an herbal medicine company and a software business, and today he's busy running his newest cannabis venture, Highsman, which he founded with Eric Hammond, a brand specialist. Eric cut his teeth on cannabis while at Greenlane Holdings, a cannabis distribution and supply company. Before cannabis, Eric specialized in business development in the audio industry as well as having founded his own scrap-metal recycling company.