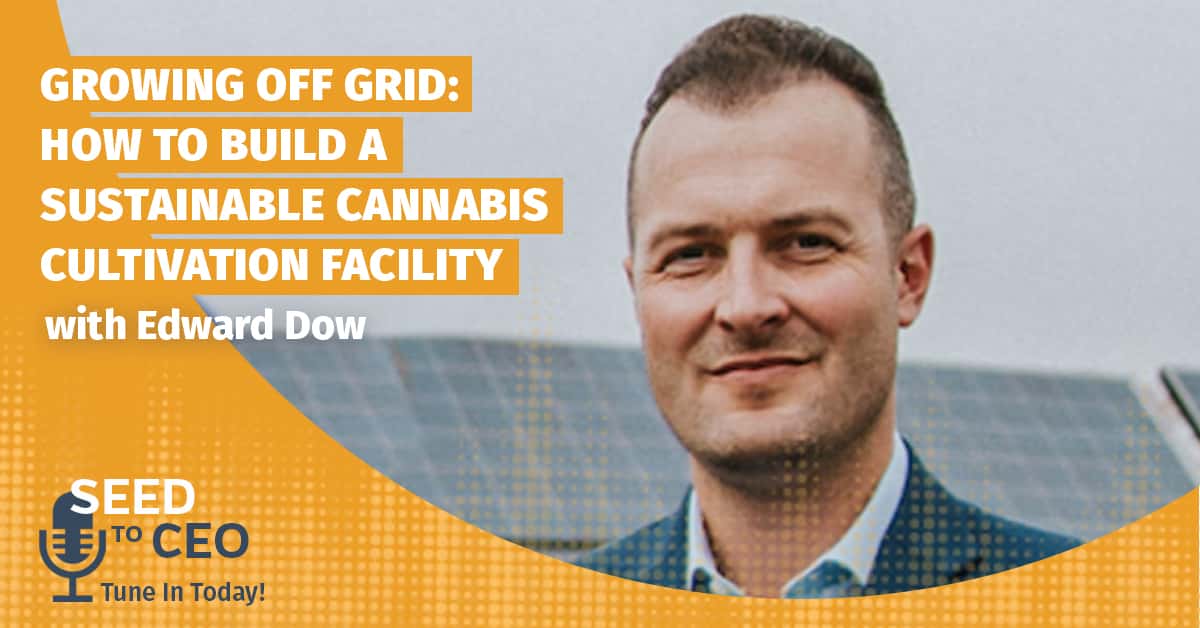 In this episode of Seed to CEO, Edward Dow, CEO of Massachusetts-based Solar Therapeutics, talks with MJBiz CEO Chris Walsh about how he built his "island microgrid" to support his cannabis company's sustainability strategy – from unexpected expenses and pitfalls to the creation of a scalable, repeatable model for new markets.
Ed shares:
The real costs of building his vision for a fully off-grid facility and how that compared to staying on the traditional grid.
His unconventional path to raising capital to start the company.
Critical lessons learned along the way that will make repeating his model even more efficient.
Who is Edward Dow?
Ed Dow left a job with the Woods Hole Oceanographic Institution tagging whales and driving underwater vehicles to break into Massachusetts' highly regulated cannabis industry. His first attempt at securing a medical license ultimately failed, but it helped Ed impress investors who enthusiastically bought into his next – and current – endeavor. Today, Ed's operations model could be the future of cannabis cultivation.