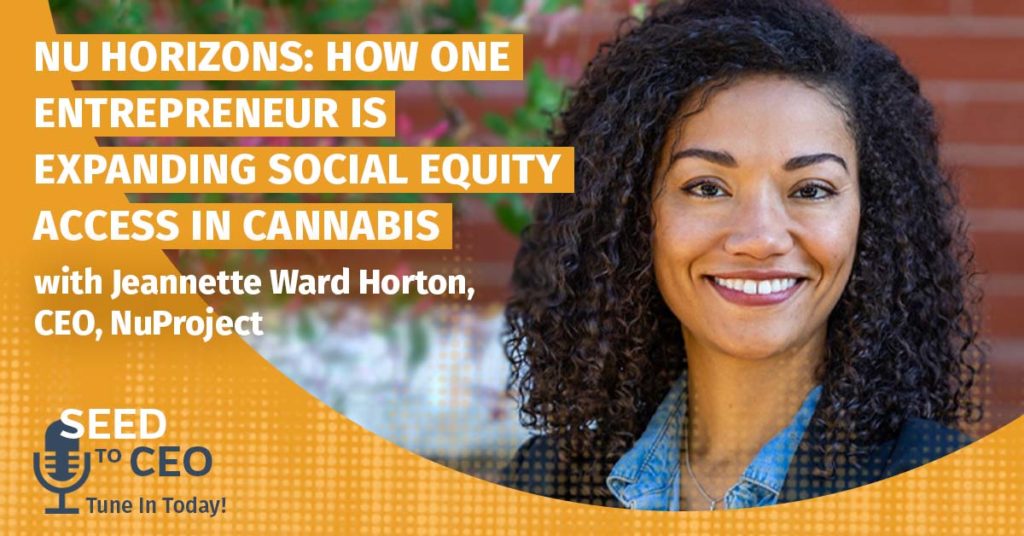 Jeannette Ward Horton loved her time in corporate America, working for such mainstream giants as Coca-Cola, but the experience ultimately left her wanting to do something more meaningful. Enter: cannabis. From her early days in the industry, Jeannette noticed a gap in participation between white owners and others, so she decided to change it. She founded NuProject with her husband, Jesce Horton, to give minority entrepreneurs a way to get their piece of the cannabis industry pie.
In this episode, Jeannette shares:
How she identified what BIPOC communities needed to benefit from the burgeoning industry.
What it took to launch a program such as NuProject.
How she hopes her program and work will change the face of cannabis.
Where the industry can do better.
Who is Jeannette Ward Horton?
Before entering the cannabis industry, Jeannette had a 15-year career in marketing and communications at companies such as Coca-Cola, The Home Depot and UPS. She switched to the cannabis industry in 2015 to lead marketing and public relations for Denver-based technology company Akerna. Her drive to do more to make her new industry a better place for "Black and brown" entrepreneurs took her to the Minority Cannabis Business Association (MCBA), where she helped develop policy plans. She founded NuProject to help put those theories and policies into play and provide underrepresented communities with a way to benefit from the cannabis industry.