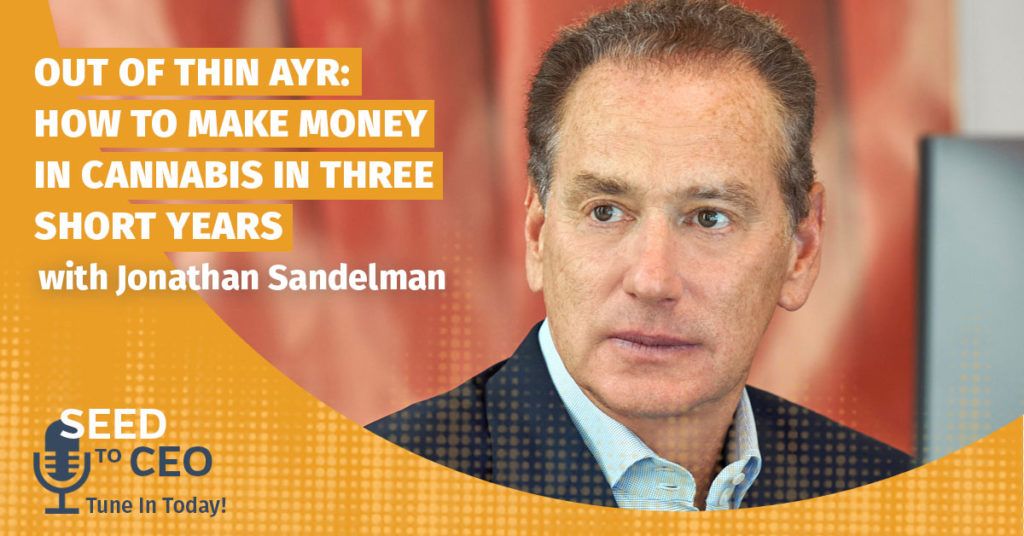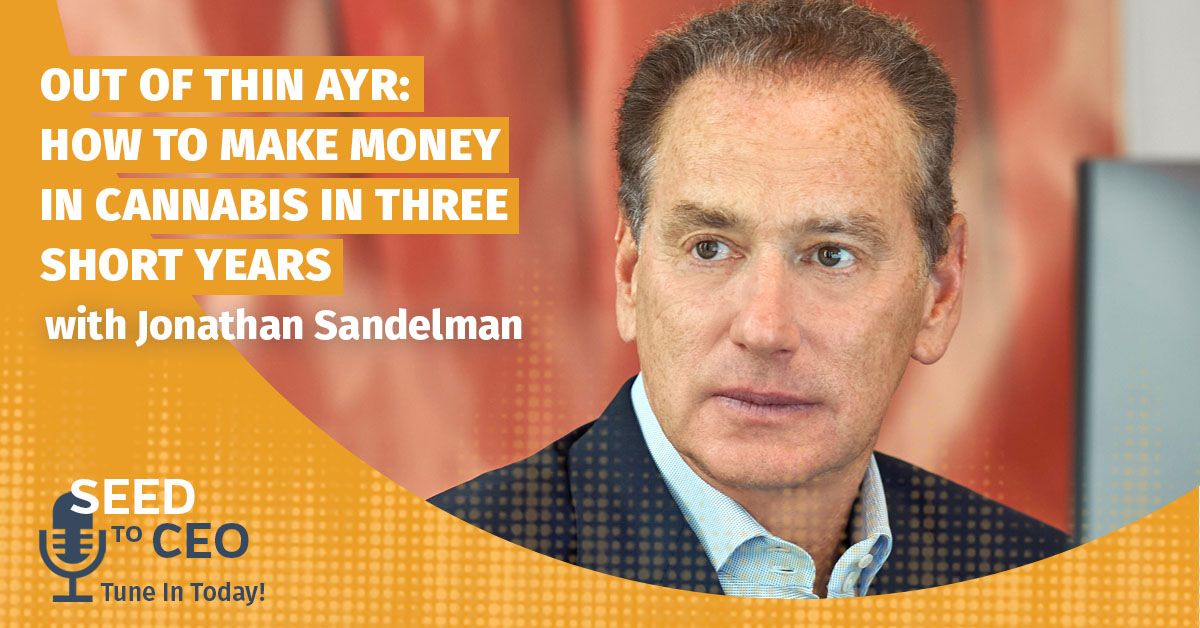 In this episode of Seed to CEO, Ayr Wellness' Jonathan Sandelman floats tips and insights for building a national MSO. Jonathan talks with MJBiz CEO Chris Walsh about his ambitious goal – being the largest-scale producer of high-quality flower – and how he plans to achieve it.
Jonathan shares his insights on:
Where he sees the best and biggest opportunities for the industry.
How Ayr has managed to become cash-flow positive in less than three years while many other firms are still struggling.
His strategy for making successful acquisitions.
Who is Jonathan Sandelman?
Jonathan is the chair and CEO of Ayr Wellness, a vertically integrated MSO operating in eight states. A mathematician at his core, Sandelman started his 30-year financial career managing derivatives and arbitrage at Salomon Brothers and then Bank of America Securities, where he served as president. He later founded and led his own multibillion-dollar asset management firm, Sandelman Partners. In addition to his current role at Ayr, Jonathan manages his privately held family office, Mercer Park.