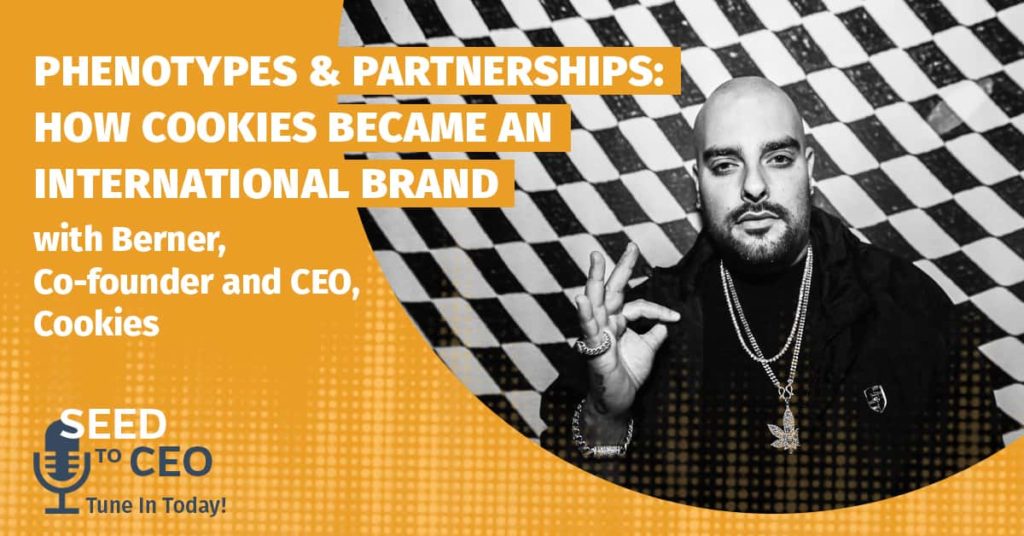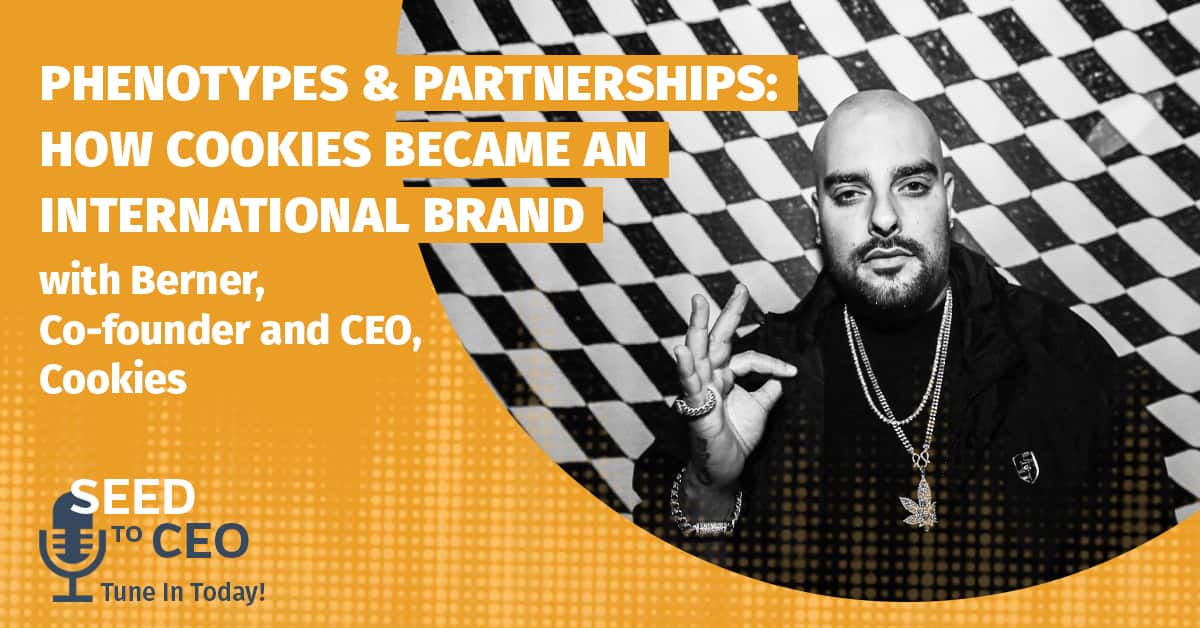 While cannabis brand Cookies started modestly in a garage in San Francisco, today it is a global empire, with a presence in 7 U.S. states and three countries (with two more on the way) and selling more than co-founder Berner could have ever imagined. In this episode of Seed to CEO, Berner talks with MJBiz CEO Chris Walsh about how he built Cookies into one of the most recognizable brands in the world.
Berner shares:
How integrated social media and noncannabis products, such as clothing, helped to build awareness of the brand.
The role partnerships play in Cookies' successful and rapid expansion.
Why genetics are critical – but keeping a tight handle on who has access to them isn't.
His 100-year plan for keeping Cookies exciting and thriving.
Who is Berner?
Born Gilbert Anthony Milam Jr., Berner comes from working-class parents in the San Francisco Bay Area. He dropped out of high school to pursue a music career, which eventually landed him a contract with Taylor Gang Records. Berner started Cookies Clothing to get out of the illicit cannabis game, but ultimately ended up leveraging its success to help build the Cookies cannabis brand.