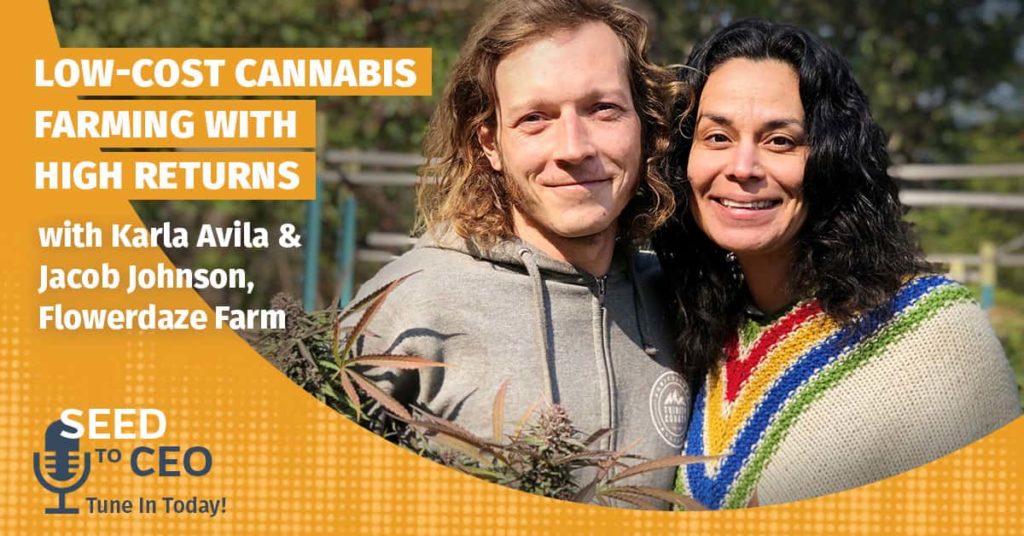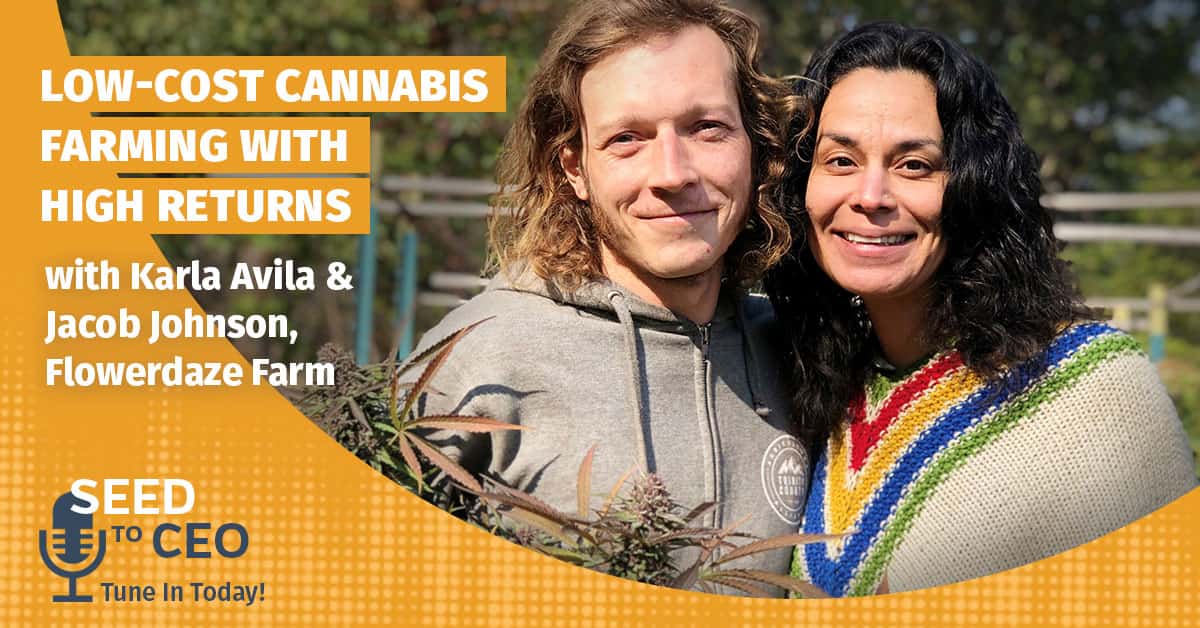 Karla Avila and Jacob Johnson started Flowerdaze Farm in California's famed Emerald Triangle with a focus on farming cannabis sustainably with as small of a carbon footprint as possible. Today, their small farm produces 200-300 pounds of craft cannabis annually, selling for up to $1,500 per pound. But thanks to their regenerative farming techniques, their costs are extraordinarily low.
In this episode of Seed to CEO, Karla and Jacob share:
How to be both a regenerative and profitable farm.
How to reduce nutrient and other input costs by using inputs already available on the farm.
How to market regeneratively grown cannabis and get top dollar for it.
Who are Karla Avila and Jacob Johnson?
Karla and Jacob have spoken and written extensively about the regenerative farming techniques they use at Flowerdaze, including in the August 2021 issue of MJBizMagazine and their own book, "The Flowerdaze Farm Regenerative Guide to Cannabis." Jacob and Karla have led professional careers in classical music, and they still enjoy artistic collaborations on the farm and while h hosting farm-to-table workshops, retreats and musical events throughout the Emerald Triangle.