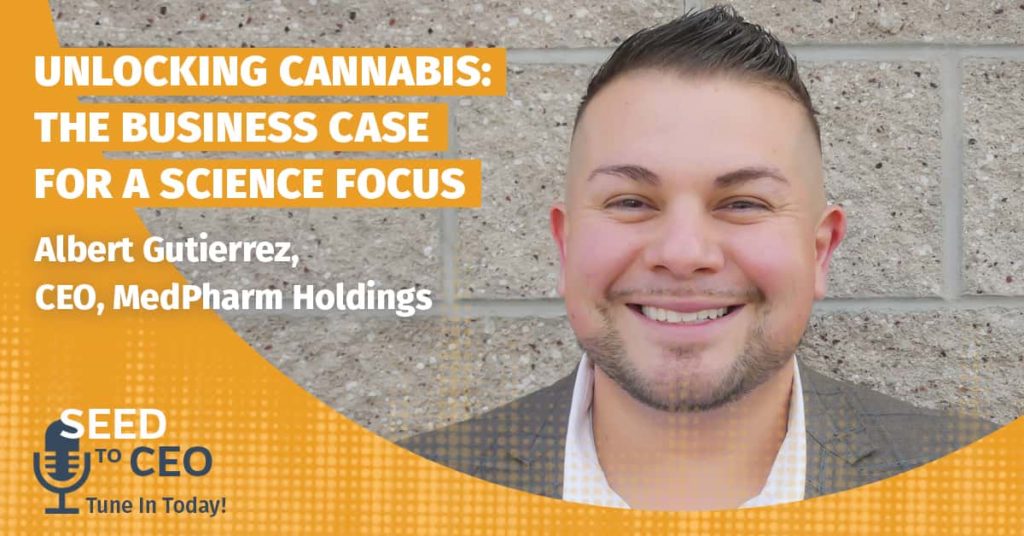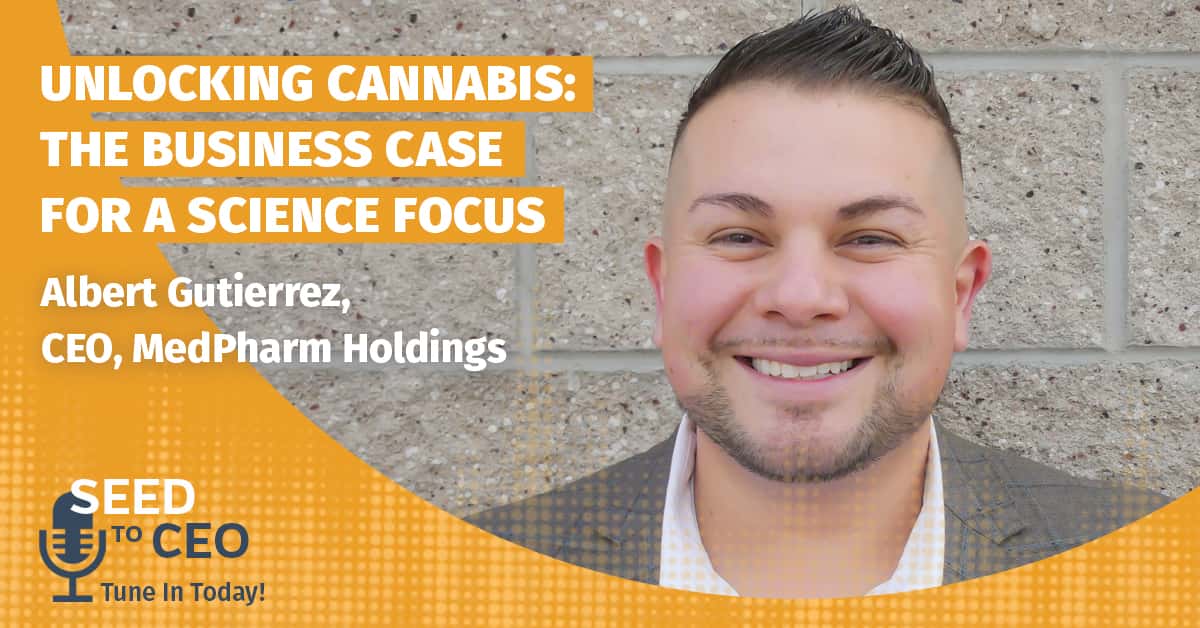 Albert Gutierrez launched MedPharm in 2017 with visions of building a scientifically focused company to help patients and consumers by providing hard evidence about marijuana's medical benefits. Today, MedPharm has a diverse line of wellness cannabis products, patents, partnerships and a DEA license to cultivate cannabis for research. In this episode of Seed to CEO, Albert talks with MJBiz CEO Chris Walsh about how MedPharm accomplished all this and where the Denver-based company plans to go next.
Albert shares:
How MedPharm's science focus connects with its cultivation and product development.
The steps the company had to take to build facilities that comply with Good Manufacturing and Good Agricultural practices.
Why the DEA licenses are so important to the company's strategy.
Where the company is focusing its latest research efforts.
Who is Albert Gutierrez?
An erstwhile software engineer, Albert Gutierrez entered the cannabis industry in 2015 as chief of staff for Denver-based Medicine Men Technologies before breaking off to found MedPharm Holdings in 2017. His goal was to create a cultivation and manufacturing business in Colorado's legal markets that helps fund science and medical research around cannabis.