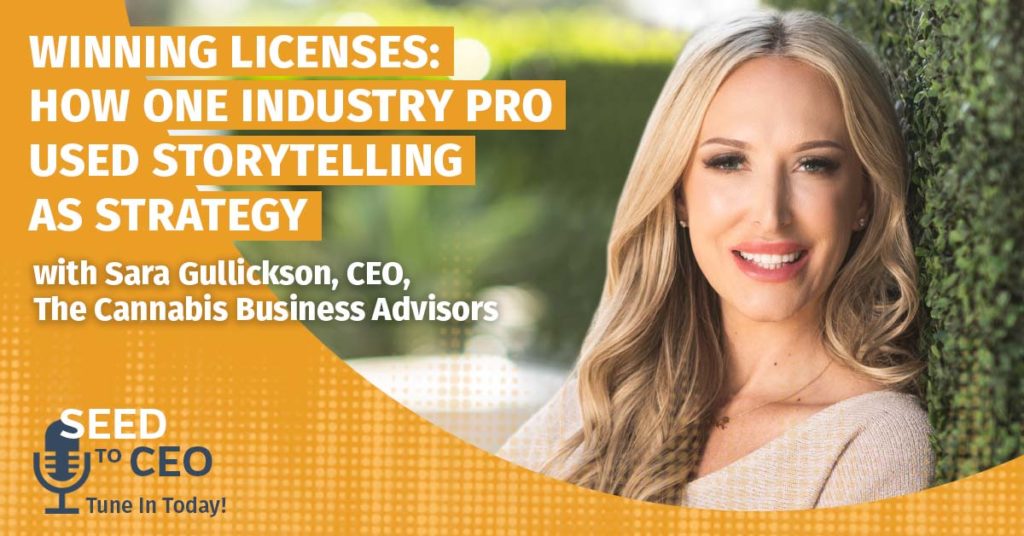 Sara Gullickson didn't have much business experience of any sort when she got the chance to buy DispensaryPermits.com. She jumped at the opportunity, working and learning furiously to build it into a successful cannabis consultancy. But when an industry big shot told her no one would want to buy what she had built, she doubted herself – but only briefly. She ultimately sold that firm for an enviable sum. Today, she's back in the cannabis industry with a new boutique consulting firm, The Cannabis Business Advisors, and as a license holder herself.
In this episode of Seed to CEO, Sara shares insights into:
Aligning your company's strengths with your market's needs.
Why having the right team around you is critical.
How "telling stories" can make your application stand out in competitive markets.
How to prepare your company for sale.
Who is Sara Gullickson?
Sara Gullickson is a marketer-turned-cannabis success story. At 27, she broke into cannabis even though she knew little about business. She led DispensaryPermits.com for nine years before selling it to a publicly traded company in 2019. Sara then took some time off to have children but realized she had a passion for the cannabis industry and the opportunities it provided. Then, during the COVID-19 pandemic, she launched her second firm, The Cannabis Business Advisors.