A recent raid by police at a Denver marijuana lounge has prompted a debate over the legality of private clubs that cater to smokers.
Denver police raided MaryJane's Social Club on June 27, handcuffing smokers, seizing paraphernalia and ticketing the club's owner for violating a state law banning indoor cigarette smoking. The club shut down after the raid.
Several similar clubs exist elsewhere in Colorado, and whether or not they can remain open could depend on how local law enforcement decides to handle the situation.
The clubs do not sell cannabis or cannabis products, but instead charge customers a membership fee to enter and then smoke their own cannabis products. MaryJane Social Club charged $10 for nightly memberships.
Police said the raid was conducted to investigate "illegal activity," and a spokesperson said that the lounges are under new scrutiny.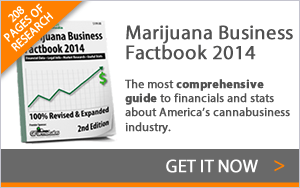 Ashley Kilroy, Denver's executive director of marijuana policy, said that some of the clubs break the law by selling cannabis without a license.
Other towns have allowed lounges to remain open. The mountain town of Nederland has given the Club Ned lounge a six-month trial period of operation. Officials will decide whether to extend its business license after the trial.