Recreational marijuana stores have been slow to open in the suburban communities that ring Denver due to a patchwork of local bans. But stores that have been able to open are thriving, as they're able to pull customers from adjacent communities that have banned the businesses.
Currently, 75 recreational shops are located in Denver, which has a population of 650,000. In the suburbs, there are just 21 shops, though the total population is closer to 2 million.
In the suburban community Northglenn, the recreational store BotanaCare now attracts 250 to 300 customers a day. Northglenn allows two recreational shops to operate, and the suburb is ringed by communities that have banned the shops.
Northglenn City Manager John Pick said city leaders have been "pleasantly surprised" by the tax revenue generated by the city's two recreational shops.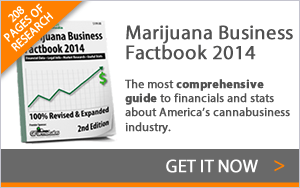 West of Denver, the community of Edgewater has allowed four recreational shops to open, and the city also allows the businesses to stay open until midnight.
These businesses now pull customers from suburbs that have banned recreational stores, such as Golden, Arvada and Lakewood.
Edgewater Manager HJ Stalf said the city has "never had any problems" with its medical or recreational marijuana shops.