Some marijuana business owners in San Jose, California are exploring all options in their fight against the city's recently approved regulations on the industry.
Speaking at the Cannabis Business Summit in Denver, Doug Chloupek, owner of MedMar Healing Center in San Jose, said some business owners are planning to file lawsuits on behalf of patients and will also fund political opponents of the current mayor and city council.
Chloupek admitted businesses are trying to use money to influence politics. "The industry has recognized [the regulations] as a death blow," he said.
Over the past two weeks San Jose lawmakers passed a series of rules that restrict dispensaries to industrial sectors of the city. Other rules eliminate the current vendor industry for edibles manufacturers by requiring the products to be produced at the dispensaries.
Most of the city's 80 or so businesses will have to relocate or shut down under the rules.
Businesses recently filed two referendums to overturn the city's plans, however both referendum efforts must collect 50,000 signatures in less than one month.
Chloupek, who has helped spearhead advocacy in San Jose, said some business owners believe the referendum efforts are a lost cause. Instead, they are putting their money toward political contributions.
"Some [people] want to put different people in power so hopefully they will revisit the plan in 2015," he said.
Not all business owners in San Jose agree with Chloupek's position, however. Dave Hodges, owner of the All American Cannabis Club, said that the majority of business owners still plan to pursue the petition drive.
"We're working our butts off," Hodges said. "We have to collect 30,000 signatures a week."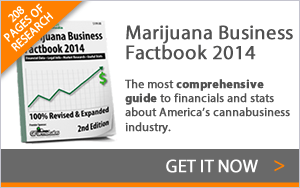 Local businesses are providing most of the labor for the petition drive. John Lee, a board member of the group Save Cannabis, said businesses have supplied around 150 employees to work as canvassers over the next three weeks. He said the group has also streamlined its petition process by distributing mail-in forms and creating a condensed version of the petition.
"We have a process in place," he said.