Dispensary owners in San Jose, California, are breaking out the picket signs.
On Thursday, representatives from 70 or so collectives will stage a rally at City Hall in San Jose to protest the recent regulations passed by the city council. According to a press release, the dispensaries are trying to increase the crowd size by offering vouchers for a free medical marijuana evaluation to the first 1,000 attendees.
The rally is part of the Silicon Valley Cannabis Coalition's petition campaign to fight the recently approved rules, which limit dispensaries to industrial parts of the city, prohibit the sale of cannabis that was not grown locally and restrict edibles sales.
The dispensaries must collect 100,000 valid signatures to advance two referendums that challenge the city council's rules.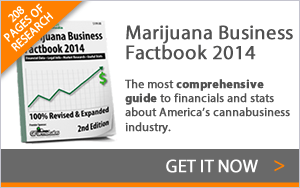 Some dispensaries are trying to relocate to comply with the regulations, though there are only a handful of areas that fit the bill.
"We're going to try our best to find a new location, so long as the benefits outweigh the risks," Andrew DeAngelo, director of operations for Harborside Health Center, told Marijuana Business Daily.
Not all businesses are taking that approach. Dave Hodges, owner of the All American Cannabis Club, said his business will close its doors on July 18 if the petition drive fails.