Medical marijuana businesses in Seattle could get until 2016 to obtain licenses with the state.
Seattle City Councilman Nick Licata has offered up a proposal that would allow dispensaries and medical marijuana growers to continue operating until January 2016, at which time they would be required to obtain a state license.
The proposal is key to the future of the medical marijuana industry in Seattle, where 200-plus unlicensed dispensaries currently exist.
Under rules passed earlier this year by the city council, medical cannabis dispensaries and grow sites must have licenses from the state by the beginning of next year or face a potential shutdown.
But the state doesn't offer any licenses specific to medical marijuana – so these businesses would have to obtain recreational cannabis licenses.
Given that the city will award less than two dozen recreational store licenses, most dispensaries would have to close within the next five months.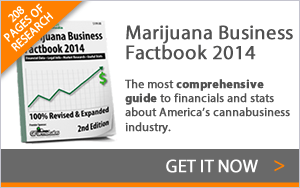 "Licata's proposal would give the MMJ industry, the city and the state more time to figure out what's next for medical cannabis.
"If [city council officials] don't do anything next session, then Seattle's going to be in a really awkward position," Licata said.
Washington lawmakers failed to reach a consensus this year on what should be done with the state's unlicensed medical marijuana businesses, but they hope to hammer out a plan next year.