Senators from Colorado and Washington have jointly appealed to the White House and the U.S. Attorney General to coordinate a consistent approach to marijuana policy across federal departments.
In a letter sent this week, the lawmakers call out the ongoing disconnect between various federal departments and the impact it is having on the cannabis industry.
Sens. Michael Bennet and Mark Udall of Colorado and Patty Murray and Maria Cantwell of Washington signed the letter.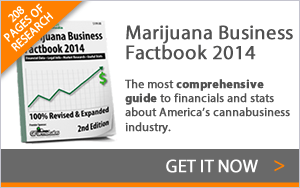 The senators specifically ask the Obama administration to "provide guidance to departments and agencies ensuring a consistent and uniform application of federal laws that could affect licensed marijuana businesses, dispensaries, and growers in Washington State and Colorado."
"Without such guidance," the letter continues, "our states' citizens face uncertainty and risk … including the potential for selective enforcement actions and prosecutions."
One development prompting the appeal may be the recent issues regarding water rights and the amount of hydration required by the cannabis industry amidst a historic drought.