Get a Speaker for Your Event or Podcast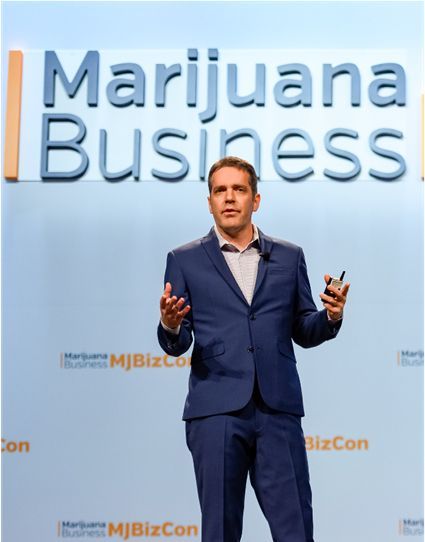 MJBizDaily executives are riveting speakers on topics such as:
The Biggest Cannabusiness Opportunities
New Benchmark Data – Numbers Behind the Marijuana Industry
What Entrepreneurs Need to Know About Cannabusiness
Taking Advantage of the CBD Boom
Click to contact us regarding potential bookings.
Chris Walsh, CEO and Founding Editor
Available for in-person speeches, digital events and podcasts
As seen on CNBC, C-SPAN and CBS Sunday Morning and quoted in business publications including the Wall Street Journal, Walsh is experienced at keynoting events as large as 30,000 attendees as well as more intimate C-suite summits. His speaking engagements have included:
SXSW
Convenience Retailing University
Wine and Spirits Daily Summit
The Executives' Club of Chicago
Total Nicotine Conference
Bloomberg Cannabis Luncheon
GreenTech
Cassandra Farrington, Founder and Board Chair
Available for digital appearances only
As profiled in Inc Magazine, Farrington is a sought-after speaker on the topics of women in business and on what executives entering cannabusiness need to know. She is a Board Member of the Society of Independent Show Organizers (SISO) and holds an MBA from University of Texas, McCombs School of Business.