Speculators in Nevada's burgeoning medical marijuana industry are already gobbling up real estate in and around Reno, however they could be putting the cart before the horse.
Reno – Nevada's third-largest city – has yet to develop zoning rules for medical marijuana cultivation facilities or dispensaries.
According to the Nevada Medical Marijuana Association, prices on property that could qualify for medical marijuana licenses have increased between 10% to 30% in and around the Reno-Sparks metropolitan area.
One hopeful speculator, Shane Smith of Arizona, said he recently paid double the previous lease price on a property that he hopes to develop into a medical marijuana business. Washoe County – which includes Reno and Sparks – will be allotted 10 dispensary locations.
Smith said bidding wars have already started for properties.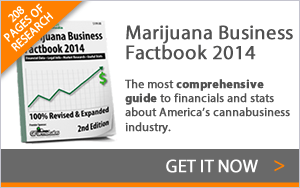 The rush to purchase property highlights the frenzy that often comes before the roll out of a medical marijuana market. Within that frenzy, however, business owners often create financial blunders.
In Reno, for example, there is no guarantee that the properties will qualify for business applications, or that the prospective business owners will obtain a license. Reno's City Council just recently agreed to lift the ban on dispensaries, and last week it directed city staff to come up with ordinances and zoning requirements.
Prospective business owners often operate under the assumption that city councils will adopt the 1,000-foot buffer zone between a marijuana business and a school, park or daycare center. That's not always the case. In Chicago, for example, the city recommended a 2,500 foot buffer zone for marijuana cultivation facilities.